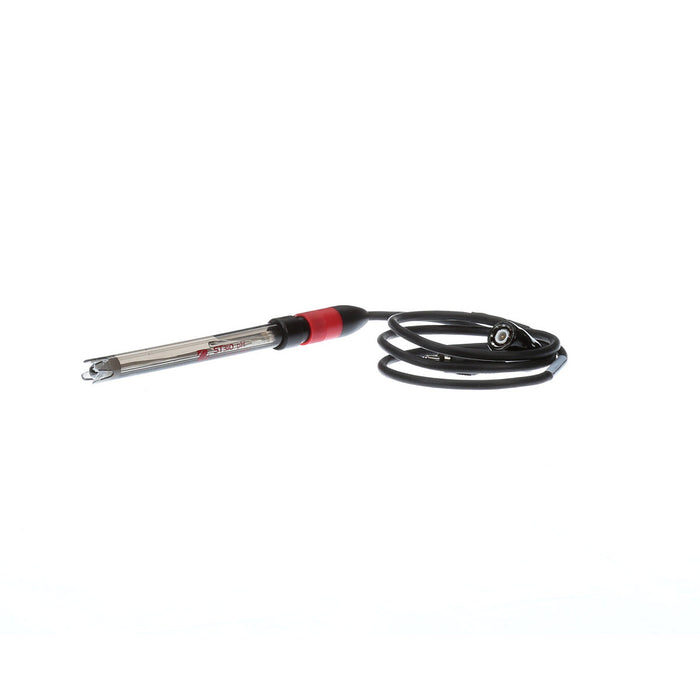 Ohaus 80mm x 5mm Starter Electrodes STDO11, 0.00 - 14pH
Original price
$317.00
-
Original price
$317.00
Introducing the Ohaus 80mm x 5mm Starter Electrodes STDO11, a reliable and essential tool for accurate measurements in various applications.
These electrodes are designed to withstand daily use, ensuring durability and long-lasting performance.

Crafted with either a sturdy plastic or glass shaft, the Ohaus Starter Electrodes STDO11 are built to endure rigorous testing conditions. Whether you're working in a laboratory or conducting field research, these electrodes are up to the task.

Equipped with a temperature sensor, these electrodes provide automatic temperature compensation, guaranteeing precise measurements every time. Say goodbye to manual adjustments and hello to efficiency and accuracy.

The Ohaus Starter Electrodes STDO11 are compatible with OHAUS bench meters and portable meters. They effortlessly fit into electrode holders on bench meters and electrode clips on portable meters, making them incredibly convenient to use. Seamlessly switch between different devices without any hassle.

With a wide range of applications, including pH measurement, reference measurement, oxidation-reduction potential (ORP), conductivity, dissolved oxygen (DO), and temperature measurement, these versatile electrodes have got you covered. No matter what your project entails, trust the Ohaus Starter Electrodes STDO11 to deliver accurate and reliable results.

Constructed with metal, glass, or plastic shafts, these electrodes are designed to meet your specific requirements. Choose the material that suits your needs best and enjoy consistent performance throughout your experiments.

In conclusion, the Ohaus 80mm x 5mm Starter Electrodes STDO11 are the epitome of reliability and functionality. Whether you're a scientist, researcher, or laboratory technician, these electrodes will be your trusted companion in obtaining accurate measurements.
Invest in quality equipment with the Ohaus Starter Electrodes STDO11 and elevate your scientific endeavors to new heights.