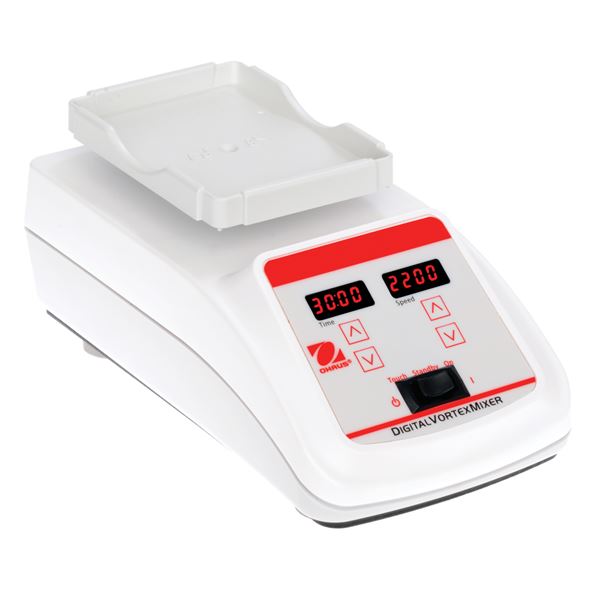 Ohaus Microplate Vortex Mixers VXMPDG. 11.68 lbs - 120V
Original price
$695.00
-
Original price
$695.00
Introducing the Ohaus Microplate Vortex Mixers VXMPDG. 11.68 lbs - 120V, the ultimate solution for all your mixing needs.
Whether you're performing ELISA assays, PCR preparations, digestions, or cell disruptions, these mixers will revolutionize your workflow.

Safety is paramount, and that's why these mixers are designed with an innovative locking mechanism for the microplate accessories. You can now mix at high speeds without any worries, as these mixers can safely operate throughout the entire speed range.

Equipped with a high-quality German-manufactured motor, these mixers ensure reliable and continuous-duty operation at any speed. No more interruptions or delays in your experiments - these mixers are built to last.

With digital and non-digital models available, you can control the mixing process. From gentle shaking at low rpm to vigorous vortexing at high speeds, these mixers offer effective speed control to suit your specific requirements.

Convenience is key, so these mixers feature independent LED displays for speed and time settings (for digital models). You can easily view both locations simultaneously for precise control. For analog models, there's an adjustment knob with dial markings for variable speed control.

The Ohaus Microplate Vortex Mixers VXMPDG also come with a detachable 3-wire cord and plug included for easy operation. No complicated setup is required - plug in and start mixing.

Constructed with durable Cycoloy material, these mixers are built to withstand the demands of daily use in a laboratory setting. They also include a microplate adapter and cup head, providing versatility for different sample types.

Upgrade your mixing experience with the Ohaus Microplate Vortex Mixers VXMPDG. 11.68 lbs - 120V. Trust their performance, reliability, and ease of use to take your experiments to new heights.
Order yours today and witness the difference it makes in your lab.