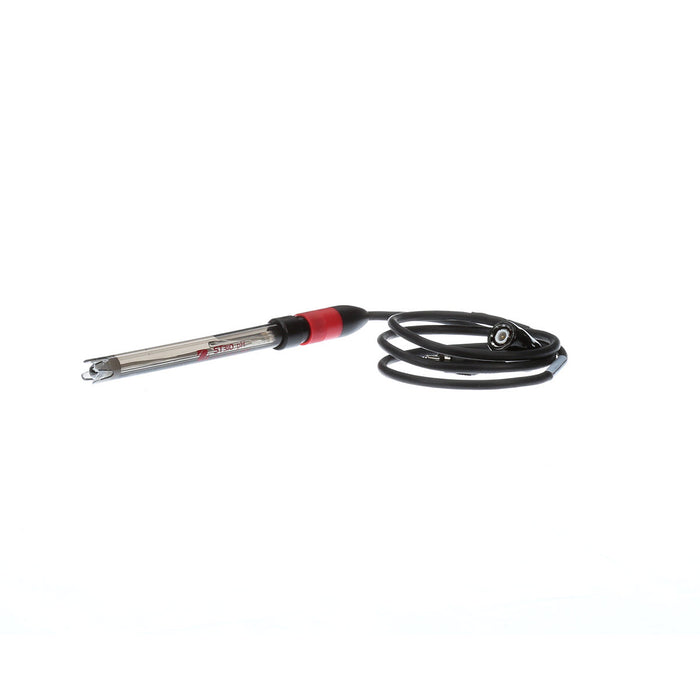 Ohaus 120mm x 12mm Starter Electrodes ST210, 0-14pH
Original price
$83.00
-
Original price
$83.00
Introducing the Ohaus 120mm x 12mm Starter Electrodes ST210, your reliable companion for precise measurements.
These electrodes are designed to withstand the rigors of daily use, ensuring durability and longevity.

Constructed with either a sturdy plastic or glass shaft, these electrodes are built to last. Rest assured that they will withstand the test of time and deliver accurate results every time you need them.

One standout feature of these electrodes is the built-in temperature sensor. This sensor enables automatic temperature compensation, guaranteeing accurate measurements regardless of any temperature fluctuations. Say goodbye to manual adjustments and hello to precise readings.

Whether you're using an OHAUS bench meter or a portable meter, these electrodes will fit perfectly in the electrode holders or clips. The snug fit ensures stability during measurements, allowing you to focus on obtaining accurate data without any hassle.

The versatility of these electrodes is unmatched. They are suitable for a wide range of applications, including pH measurement, reference measurement, oxidation-reduction potential (ORP), conductivity, dissolved oxygen (DO), and temperature measurement. No matter what your specific needs may be, these electrodes have got you covered.

Crafted with top-quality materials such as metal, glass, or plastic shafts, these electrodes offer reliability and precision. They are designed to withstand the demands of various environments, making them a perfect choice for laboratories, research facilities, and more.

Incorporate the Ohaus 120mm x 12mm Starter Electrodes ST210 into your setup and experience accurate measurements like never before. Trust in their durability, compatibility with OHAUS meters, and suitability for various applications.
Don't settle for less when it comes to your measurements – choose Ohaus.