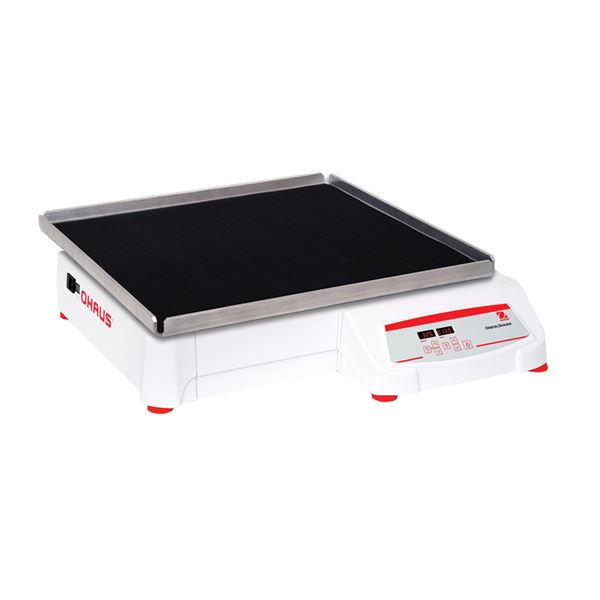 Ohaus, Heavy Duty Orbital Shakers SHHD4525DG, 100 lbs - 120V
Original price
$8,710.00
-
Original price
$8,710.00
Introducing the Ohaus Heavy Duty Orbital Shaker SHHD4525DG, the ultimate lab companion for all your shaking needs.
This powerful shaker is ready to go right out of the box, complete with a tray and rubber mat. And with over 70 accessory options available, you can customize it to suit your specific requirements.

Featuring the exclusive Accu-Drive shaking system, this digital shaker offers exceptional speed control, accuracy, and durability. There is no need to worry about maintenance either, as it comes equipped with a maintenance-free motor that ensures long-term usage.

One of the standout features of this shaker is its optimal speed ramping capability. Gone are the days of splashing samples everywhere. The speed gradually increases to the setpoint, ensuring your samples remain protected. Additionally, the load sensor detects unbalanced conditions and automatically reduces the speed to a safe level.

With a wide range of applications, including cell cultures, solubility studies, extractions, and more, this shaker is versatile in any lab setting. The independent LED displays for speed and time allow you to view and control both settings simultaneously. For those who prefer analog models, the control knobs with dial markings are easy to use.

The Ohaus Heavy Duty Orbital Shaker SHHD4525DG also boasts convenient features such as a detachable 3-wire cord and plug for easy operation. For those who require data logging and unit control, the shaker's RS232 interface provides two-way communication.

Constructed with cold rolled steel (CRS), this shaker is built to withstand heavy use in demanding laboratory environments. It comes with a built-in tray and non-slip rubber mat for added convenience.

Regarding quality and reliability, choose the Ohaus Heavy Duty Orbital Shaker SHHD4525DG.
With its exceptional features and customizable options, it's the perfect companion for all your shaking needs.