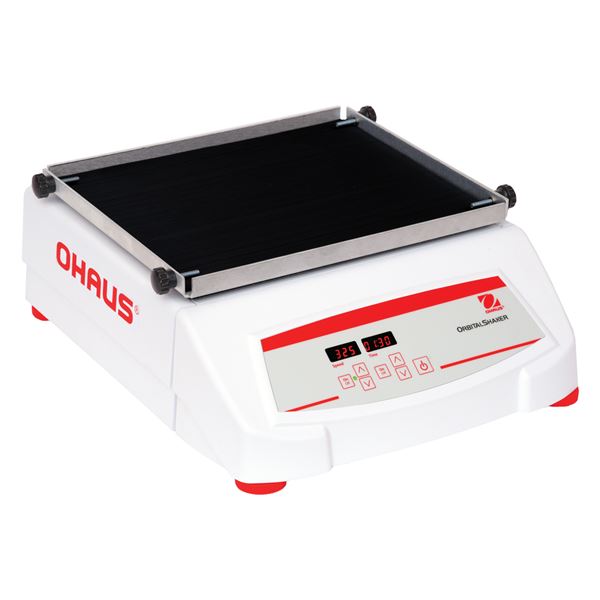 Ohaus, Heavy Duty Orbital Shakers SHHD1619DG, 35.27 lbs - 120V
Original price
$3,135.00
-
Original price
$3,135.00
Introducing the Ohaus Heavy Duty Orbital Shakers SHHD1619DG, a reliable and versatile addition to your lab equipment.
This powerful shaker is designed to meet all your laboratory needs, offering exceptional performance and durability.

Equipped with the exclusive Accu-Drive shaking system, this digital shaker ensures precise speed control, accuracy, and long-lasting functionality. There is no need to worry about maintenance, as the shaker features a maintenance-free motor that guarantees extended use.

One of the key features of this shaker is its optimal speed ramping capability. By slowly increasing the speed to setpoint, it prevents any splashing, ensuring the safety of your valuable samples. The load sensor is another benefit, as it detects any unbalanced conditions and automatically reduces the speed to a safe level.

The Ohaus Heavy Duty Orbital Shakers SHHD1619DG offer various applications, making them suitable for various lab tasks. From cell cultures and solubility studies to protein studies and immunoassays, this shaker has got you covered. Additionally, it comes with a built-in tray and non-slip rubber mat, providing convenience and stability during operation.

Operating this shaker is a breeze, thanks to its user-friendly interface. The independent LED displays for speed and time allow you to view and adjust settings simultaneously. For analogue models, control knobs with dial markings make operation seamless.

With over 70 accessory options, you can customize this shaker according to your requirements. It also has a detachable 3-wire cord and plugs for easy setup and portability.

Constructed from cold rolled steel (CRS), the Ohaus Heavy Duty Orbital Shakers SHHD1619DG ensures durability and longevity. Its robust design guarantees that it can withstand the demands of daily lab use.

In conclusion, if you're looking for a reliable and efficient orbital shaker for your lab, the Ohaus Heavy Duty Orbital Shakers SHHD1619DG is the perfect choice. Its advanced features, durability, and customizable options make it an essential tool for any laboratory setting.
Take advantage of this exceptional product that ensures accurate and consistent results every time.