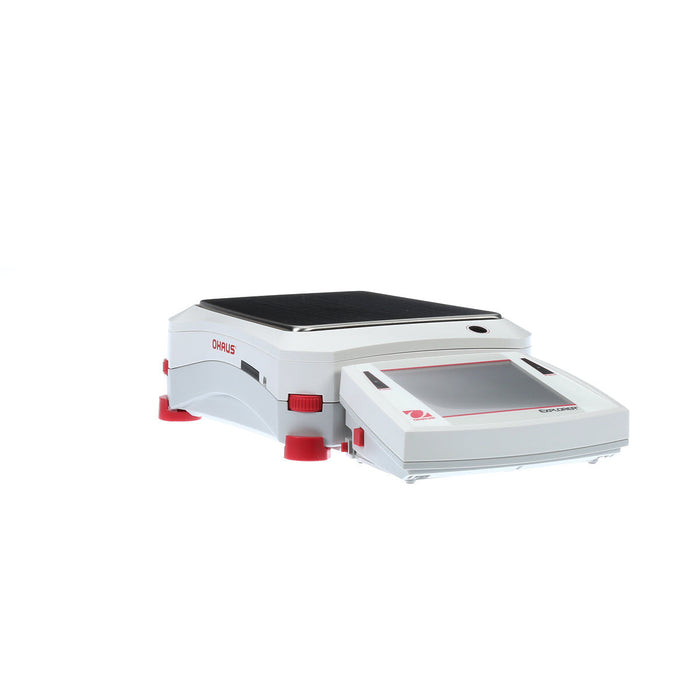 Ohaus Explorer Precision NTEP EX4202N/E, Legal For Trade, 4200g x 0.01g
Original price
$4,003.00
-
Original price
$4,003.00
Introducing the Ohaus Explorer Precision NTEP EX4202N/E, Legal For Trade, 4200g x 0.01g - a flagship balance that combines accuracy, durability, and convenience for laboratory and industrial environments.


Equipped with a precision-machined weighing cell, this balance ensures unrivaled accuracy and durability. With a capacity of 4200g and a readability of 0.01g, it provides precise measurements for various applications. Whether you're conducting scientific experiments or weighing industrial materials, the Ohaus Explorer delivers consistent and reliable results.

The highlight of this balance is its detachable terminal featuring a large color touchscreen display. The 5.7" (145mm) full-color VGA graphic screen allows easy navigation and control, putting all the necessary functions at your fingertips. Adjust the brightness to suit your preference and enjoy a user-friendly interface that simplifies your weighing tasks.

Communication is made effortless with the Ohaus Explorer. It offers multiple connectivity options, including RS232 and USB ports, with an additional option for RS232/Ethernet (accessories sold separately). Seamlessly transfer data to your computer or other devices, ensuring efficient workflow management. The balance also provides GLP/GMP data output with a real-time clock for accurate record-keeping.

Built to withstand rigorous daily use, the Ohaus Explorer features a sturdy metal base, ABS top housing, and a stainless steel pan. The glass draft shield with top-mounted side doors and flip/sliding top door (1mg models) allows easy access to the weighing chamber while protecting the samples from external influences.

The Explorer's design features offer added convenience and customization options. Selectable environmental filters ensure accurate measurements even in challenging conditions. Auto tare function saves time and effort by automatically subtracting the weight of containers. User-selectable communication settings and data print options allow you to personalize your settings according to your needs.

With its user-friendly interface, advanced features, and durable construction, the Ohaus Explorer Precision NTEP EX4202N/E is the ideal balance for professionals in various industries.
Experience the precision and reliability of Ohaus and elevate your weighing experience to new heights.