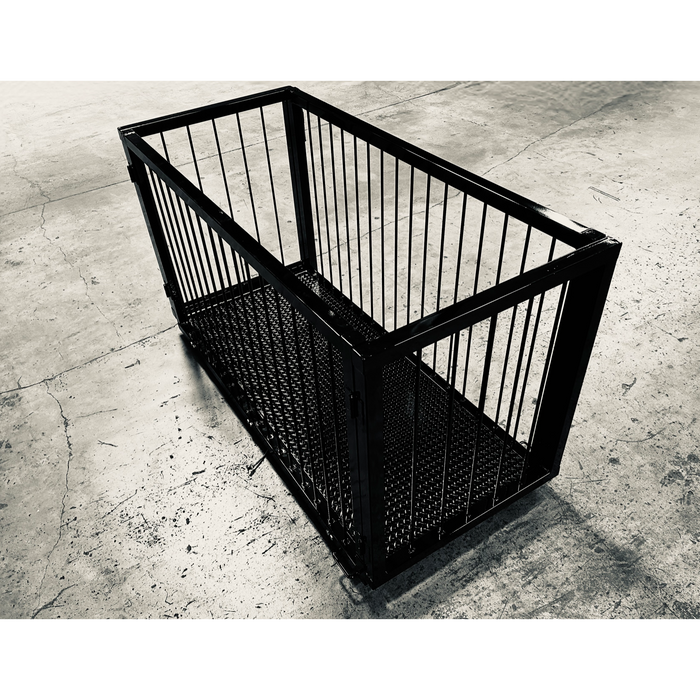 Liberty LS-930-6'x30"-USA Livestock Cage system for Cattle
Original price
$3,248.99
-
Original price
$3,999.99
Liberty's LS-930-6x30" provides a convenient solution for weighing larger animals. With a spacious 6' x 30" platform, bigger animals can easily step in and out, and the Peak Hold indicator function allows for capturing their weight while in motion. This product is proudly made in the USA and can be tailored to other custom sizes to meet specific needs. A scale to weigh animals is essential for controlling their weight and overall health. Regular weight monitoring of livestock, pets, and other animals is crucial to detect any weight changes which could indicate underlying health issues.
Weight fluctuations in animals can occur due to various factors such as illness, injury, or improper nutrition. Early detection of these changes can allow timely intervention to prevent further health issues. In addition, accurately measuring an animal's weight is essential for determining appropriate medication dosages, ensuring proper nutrition, and monitoring growth progress.
A good animal scale should provide accurate and consistent readings, durable construction to withstand frequent use, and be easy to clean to maintain good hygiene standards. By investing in a reliable animal scale, animal owners can help ensure their animals' well-being, leading to healthier and happier lives for their furry friends.
FEATURES:
Complete scale and indicator package

 

Rugged diamond deck safety treadplate or smooth stainless steel deck

 

Deck thickness: 3/16"

 

Height adjustable ball and cup leveling feet

 

Top access to leveling feet and side access to junction box

 

Channel construction for superior strength

 

Four IP67 alloy steel load cells

 

20' heavy-duty metal shielded cable

 

Anti-corrosion, baked-on powder paint

 

Factory pre-calibrated for quick setup

 

Overload Protection

Platform size: 72" x 30"

Easy Entry: 2 Gates  

Feet: included 

5-year warranty

 
Indicator Features
LS-7510-SS NTEP indicator with 6 digits, 1" display

 

LCD

1" Tall backlit display

Optional Rechargeable battery (up to 100 hrs)

Metal casing (Stainless steel or washdown upgradeable)

AC adapter included 

Weighing units: (LED:kg/lb) ( LCD:lb/kg/g/oz/lb:oz)

Gross/Tare/Pre-Set Tare/Zero

Multiple Hold functions

Count weighing

Accumulation weighing

Overload / Underload alarm

Splash-proof  keyboard and display

Connects to a remote display and printer

NTEP approved for 5,000 divisions

Displays up to 50,000 graduations

Full Duplex RS-232 Serial Port