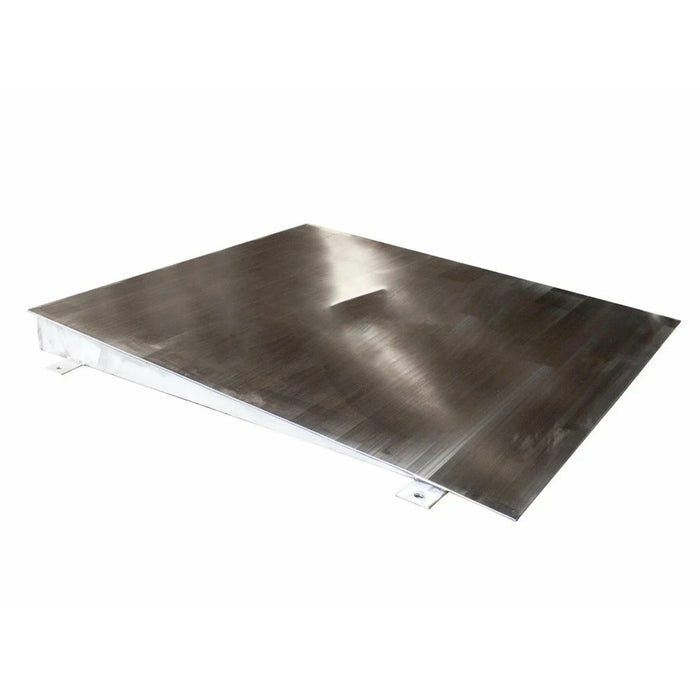 Liberty LS-750SS Ramps used for Stainless Steel Floor Scales
Original price
$1,318.99
-
Original price
$2,473.99
Introducing the Liberty LS-750SS Ramps, the ultimate solution for your stainless steel floor scale needs.
These ramps are meticulously crafted with the highest quality stainless steel, ensuring unparalleled durability and strength. With a full wash-down feature, they are perfect for industrial use.

Key Features:
Built to last, these ramps are designed to carry 304 remarks, making them incredibly sturdy and reliable. No matter the size of your floor scale, we have you covered.
The stainless steel ramps are available in various dimensions, including 3'x3′, 4'x3′, 4'x4′, and 5'x4′. Should you require a different size, place an order, and we will fulfill your request.
Not only do these ramps provide exceptional functionality, but they also come with a 5-Year Warranty. We stand behind the quality and craftsmanship of our products, ensuring your peace of mind and satisfaction.
Whether you need a floor scale ramp for a 5,000 lbs or 10,000 lb capacity scale, the Liberty LS-750SS Ramps are the perfect choice. Their robust construction guarantees that they can handle heavy loads with ease.
Invest in the best. Upgrade your industrial operations with the Liberty LS-750SS Ramps. Experience the convenience and reliability of these top-of-the-line stainless steel ramps. Please don't settle for anything less than excellence regarding your floor scale needs.

Order your Liberty LS-750SS Ramps today and witness the difference they can make in enhancing the efficiency and productivity of your business.
Shipping Policy:

We offer free shipping for business addresses within the contiguous 48 states. For residential delivery, a small additional fee of $100 applies. Lift gate services are also available for easy unloading, with an optional $50 charge if no forklift is available. People from Hawaii & Alaska can Contact us for personalized Shipping Quotes. Your satisfaction is our Top Priority! Kindly provide your contact number and company name for business purchases.