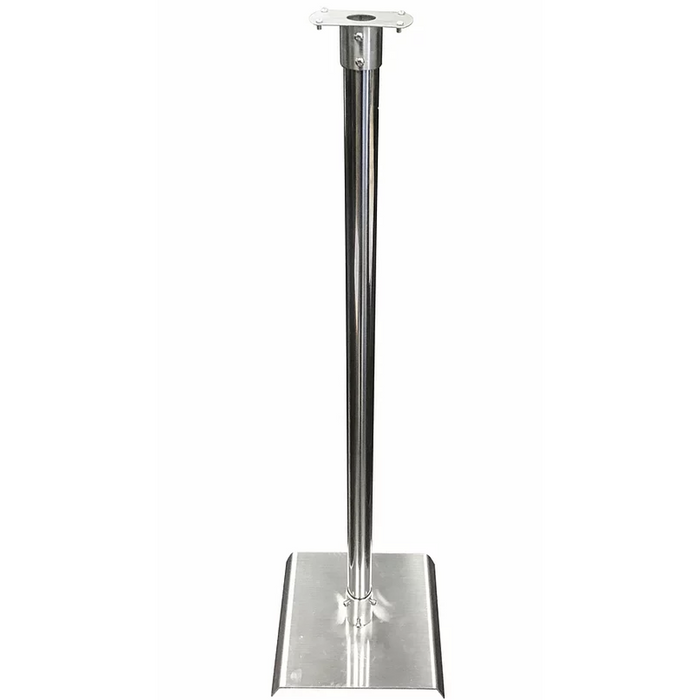 Liberty LS-403-SS Indicator Stand ( Stainless Steel )
Original price
$162.99
-
Original price
$162.99
Introducing the Liberty LS-403-SS Indicator Stand, the perfect solution for outdoor scales or areas without walls to mount indicators on.
Standing at a height of 41 inches, this stainless steel indicator stand provides a sturdy and reliable platform for your weighing equipment.

Key Features:
Constructed with durability in mind, the Liberty LS-403-SS Indicator Stand is built to withstand the harshest weather conditions. Made from high-quality stainless steel, it offers exceptional resistance against rust and corrosion, ensuring longevity and reliability.
With its sleek and modern design, this indicator stand seamlessly blends into any outdoor setting. Its compact yet robust structure allows for easy installation and portability, making it ideal for various applications. Whether you need to weigh goods in a bustling warehouse or measure ingredients in a busy kitchen, the Liberty LS-403-SS Indicator Stand is up to the task.
Featuring adjustable height settings, this indicator stand offers flexibility to accommodate different scales and weighing equipment. Its secure mounting plate ensures a stable and secure attachment, providing accurate and precise measurements every time.
The Liberty LS-403-SS Indicator Stand is designed with user convenience in mind. Its intuitive design allows for effortless operation, while its sturdy construction guarantees stability during use. With this indicator stand, you can have peace of mind knowing that your weighing equipment is securely mounted and easily accessible.
Upgrade your weighing experience with the Liberty LS-403-SS Indicator Stand. Whether you are a professional chef, an industrial worker, or a hobbyist, this reliable and versatile stand will be your perfect companion.
Keep quality and convenience high when it comes to your weighing needs - choose the Liberty LS-403-SS Indicator Stand today!
Shipping Policy:

We offer free shipping for business addresses within the contiguous 48 states. For residential delivery, a small additional fee of $100 applies. Lift gate services are also available for easy unloading, with an optional $50 charge if no forklift is available. People from Hawaii & Alaska can Contact us for personalized Shipping Quotes. Your satisfaction is our Top Priority! Kindly provide your contact number and company name for business purchases.