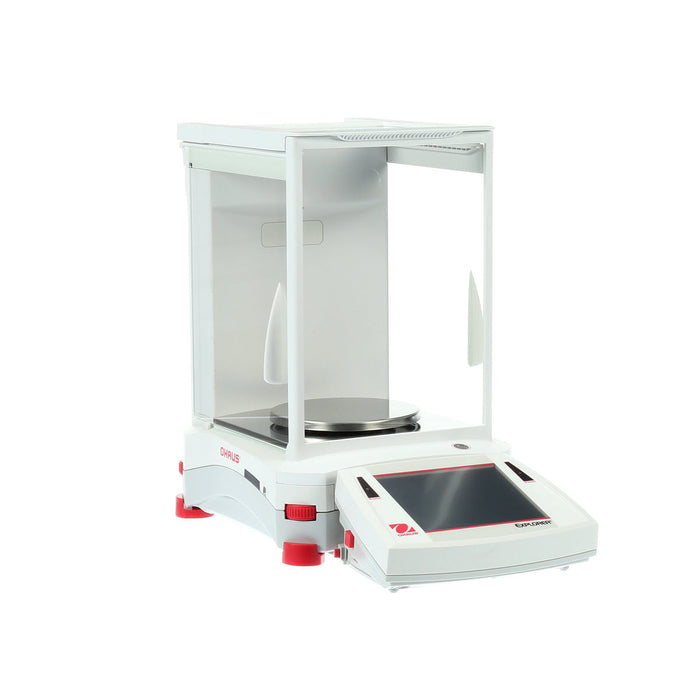 Ohaus Explorer Precision NTEP EX1103N, Legal For Trade, 1100g x 1mg
Original price
$6,310.00
-
Original price
$6,310.00
Introducing the Ohaus Explorer Precision NTEP EX1103N, Legal For Trade, 1100g x 1mg.
This exceptional balance from OHAUS is designed to meet all your weighing needs with precision and accuracy.


Featuring a capacity of 1100g and a readability of 1mg, the EX1103N is perfect for laboratory and industrial environments where precise measurements are crucial. The 5.1-inch (130mm) pan size provides ample space for easily weighing various items.

The standout feature of the Ohaus Explorer Precision NTEP EX1103N is its 5.7-inch (145mm) full-color VGA graphic touchscreen display. You can easily view and navigate through the intuitive interface with user-controlled brightness. Adjusting settings and accessing data is a breeze.

Please stay connected with the EX1103N thanks to its versatile communication options. It comes equipped with RS232 and USB connectivity, allowing you to transfer data effortlessly. Additionally, you can add a second RS232/Ethernet port (accessories sold separately) for enhanced connectivity options. GLP/GMP data output with a real-time clock ensures accurate record-keeping.

Built to last, the Ohaus Explorer Precision NTEP EX1103N boasts a sturdy construction with a metal base and ABS top housing. The stainless steel pan provides durability and easy cleaning. The glass draft shield with top-mounted side doors and flip/sliding top door (1mg models) offers easy access while protecting your samples.

The EX1103N is packed with convenient design features that make weighing effortless. Selectable environmental filters ensure accurate readings in different conditions. Auto tare functionality saves time by automatically resetting the balance to zero after placing an object on the pan. The illuminated up-front level indicator ensures proper balance setup.

Operating the Ohaus Explorer Precision NTEP EX1103N is simple, with its AC adapter included for power supply. You can easily choose your preferred language with up to 14 operating languages available.

Choose the Ohaus Explorer Precision NTEP EX1103N for unrivaled precision, durability, and ease of use. It's the perfect balance for professionals who demand accuracy in their weighing applications.
Order now and experience the reliability of OHAUS scales.