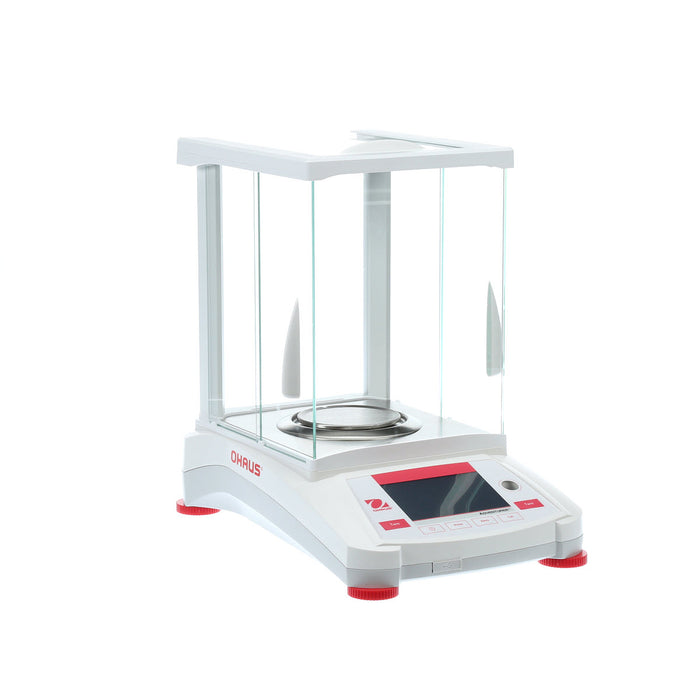 Ohaus Adventurer Precision AX423N, Legal For Trade, 420g x 0.001g
Original price
$2,995.00
-
Original price
$2,995.00
Introducing the Ohaus Adventurer Precision AX423N, Legal For Trade, 420g x 0.001g - a powerhouse in precision balances.
Its impressive features and user-friendly design make this balance perfect for various applications in labs, educational institutions, and industrial settings.

The 4.3-inch full-color VGA graphic display ensures a seamless and intuitive user experience, featuring a vibrant color touchscreen with a user-controlled brightness setting. The icon-based user interface makes navigating through the various functions and settings a breeze.

Connectivity is key in today's fast-paced world, and the Adventurer Precision AX423N doesn't disappoint. Equipped with RS232, USB Host, and USB Device interfaces, this balance offers multiple connectivity options to streamline your workflow. The GLP/GMP data output with a real-time clock ensures accurate record-keeping and traceability.

This balance is built to withstand demanding environments and boasts durable construction with a metal base and ABS top housing. The stainless steel pan provides a sturdy platform for weighing samples. At the same time, the glass draft shield with top-mounted side doors and sliding top doors (available in 1 mg models) offers protection against external factors that could affect measurement accuracy.

Versatility is at the heart of the Adventurer Precision AX423N. You have complete control over your weighing process with selectable environmental filters, auto-tare functionality, and user-selectable span calibration points. The balance also offers software lockout and reset menu options for added security.

No matter where or what language you speak, this balance has got you covered. With up to 9 operating languages, you can easily customize your experience. Additionally, the balance allows for user-definable projects and user IDs for efficient data management.

Included with the balance is an AC adapter for a convenient power supply. To top it all off, the full housing in-use cover ensures the longevity of your investment.

Choose the Ohaus Adventurer Precision AX423N for unbeatable accuracy, versatility, and ease of use. Get ready to elevate your weighing experience to new heights.