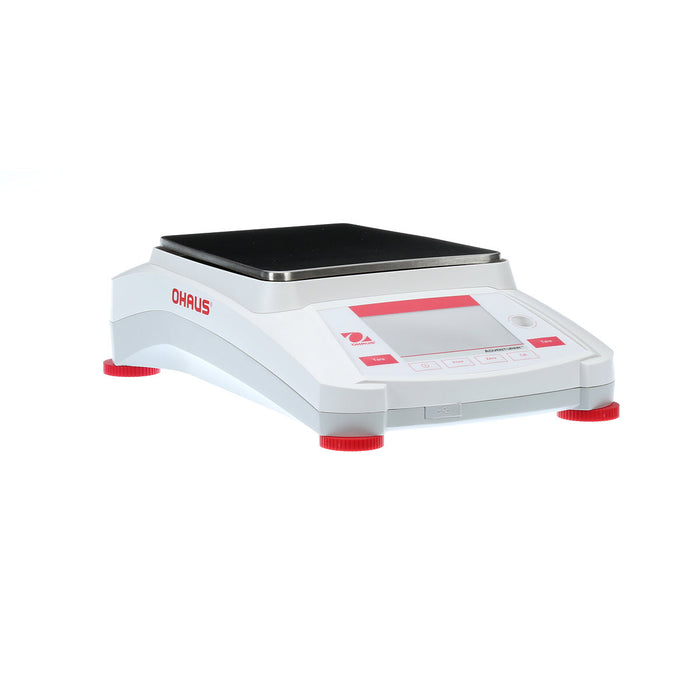 Ohaus Adventurer Precision AX4202N/E, Legal For Trade, 4,200g x 0.01g
Original price
$2,230.00
-
Original price
$2,230.00
Introducing the Ohaus Adventurer Precision AX4202N/E, Legal For Trade, 4,200g x 0.01g - a cutting-edge laboratory balance that combines precision and versatility.


With its sleek color touchscreen and intuitive icon-based user interface, the Adventurer Balance is designed to be user-friendly and easy to navigate. Configuring and using the balance has always been challenging.

Equipped with specialized weighing modes, multiple connectivity options, and AutoCal™ calibration technology, this balance offers unparalleled flexibility for various applications. Whether you're working in a lab, educational institution, or industrial environment, the Adventurer balance is built to deliver accurate results every time.

Durability is a key feature of the Adventurer balance. Its sturdy metal base, ABS top housing, and stainless steel pan ensure long-lasting performance even in demanding environments. The glass draft shield with two-piece top-mounted side doors and sliding top door (available in 1 mg models) provides optimal protection against air currents and minimizes static interference.

The Adventurer balance also boasts a range of convenient design features. Selectable environmental filters allow you to customize your weighing experience, while the auto tare function saves you time by automatically subtracting the weight of containers. With user-selectable span calibration points and software lockout options, you have complete control over your measurements.

Regarding communication, the Adventurer balance offers seamless connectivity with RS232 and USB ports. GLP/GMP data output with a real-time clock ensures accurate record-keeping and traceability.

This precision balance comes complete with an AC adapter for easy operation.

Experience the precision and reliability of the Ohaus Adventurer Precision AX4202N/E - the ultimate laboratory balance for professionals who demand accuracy and versatility in their work.