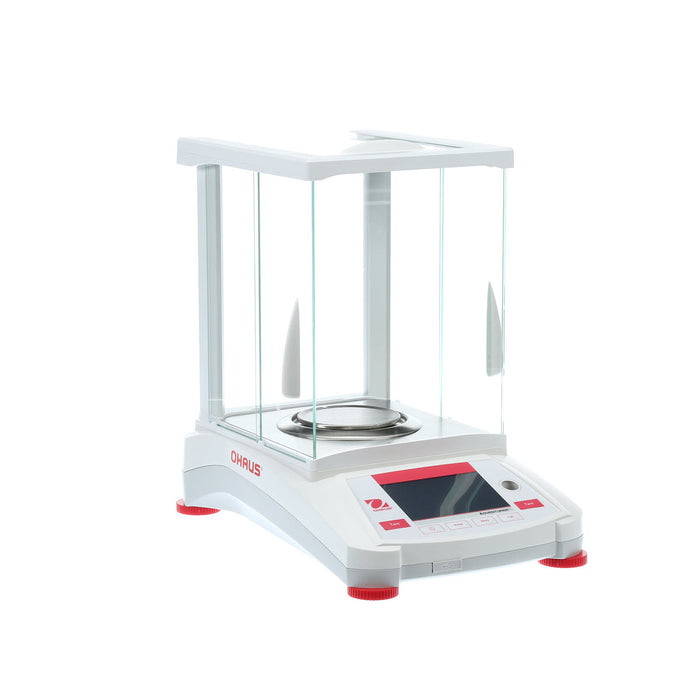 Ohaus Adventurer Analytical AX224N, Legal For Trade (NTEP), 220 g x 0.1 mg
Original price
$4,498.00
-
Original price
$4,498.00
Introducing the Ohaus Adventurer Analytical AX224N, Legal For Trade (NTEP), a precision balance that combines innovative features with effortless weighing capabilities.
With a maximum capacity of 220g and a readability of 0.1mg, this balance is designed to meet various weighing and measurement needs.
The Adventurer boasts a vibrant color touchscreen, allowing easy navigation and configuration. Its icon-based user interface ensures intuitive operation, making it a breeze for beginners. The ergonomic design enhances user experience, providing comfort and efficiency during weighing tasks.
Versatility is key with the Adventurer. It offers specialized weighing modes, allowing for precise measurements in various applications. This balance can adapt to your specific requirements in a laboratory, academic institution, or industrial setting. The durable construction ensures long-lasting performance, while the large weighing surface accommodates different sample sizes.
Connectivity is made simple with multiple options available. The Adventurer features RS232 and USB ports for seamless data transfer. GLP/GMP compliance capabilities ensure accurate record-keeping; the real-time clock adds extra convenience.
With selectable environmental filters, auto tare function, and user-definable settings, the Adventurer puts you in control of your weighing process. The software lockout and reset menu provide added security, while the up-front level indicator ensures accurate readings.
The Adventurer comes complete with an AC adapter for a reliable power supply. It includes a calibration lock and full housing in-use cover for added protection.
When it comes to precision and functionality, the Ohaus Adventurer Analytical AX224N sets the standard. Unlock limitless possibilities in weighing and measurement with this exceptional balance.
Choose Ohaus for liberty scales that deliver superior performance every time.