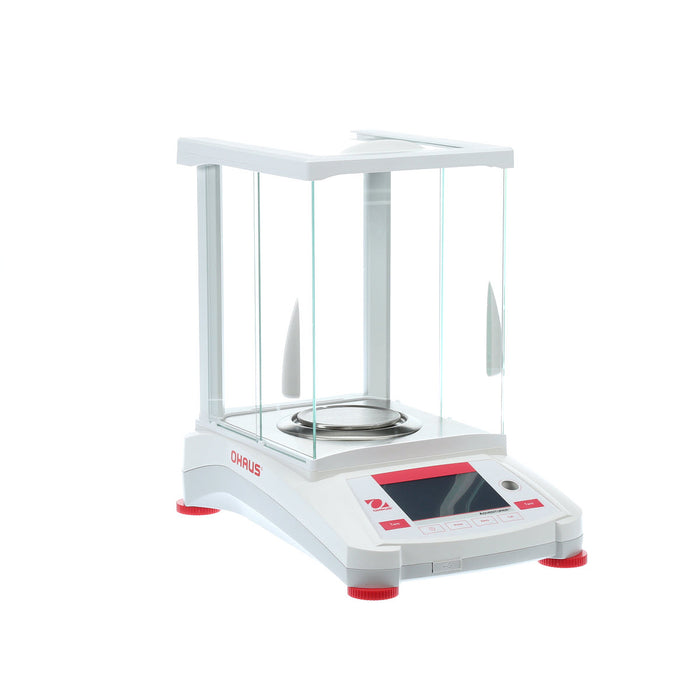 Ohaus Adventurer Analytical AX224/E, Stainless Steel, 220 g x 0.1 mg
Original price
$3,479.00
-
Original price
$3,479.00
Introducing the Ohaus Adventurer Analytical AX224/E Stainless Steel Balance, the ultimate solution for all your weighing and measurement needs.
Its intuitive design and innovative features offer this balance a seamless experience for routine weighing activities.
The Adventurer Analytical balance has a vibrant color touchscreen and an icon-based user interface, allowing easy configuration and effortless operation. Its ergonomic design ensures comfortable usage, making it a perfect choice for professionals in various industries.
One of the standout features of the Adventurer Analytical balance is its versatility. It comes with specialized weighing modes that cater to different applications, providing flexibility in your work. Whether working in a laboratory, academic institution, or industrial setting, this balance meets all your requirements.
Data transfer becomes convenient and efficient with multiple connectivity options, such as RS232 and USB ports. The balance also supports GLP/GMP compliance, ensuring accurate record-keeping with a real-time clock feature.
Durability is another key aspect of the Adventurer Analytical balance. Its metal base, ABS top housing, and stainless steel pan make it sturdy and long-lasting. The glass draft shield with two-piece top-mounted side doors and sliding top door protects while maintaining visibility of the weighing process. The illuminated up-front level indicator allows for precise measurements even in low-light conditions.
The Adventurer Analytical balance offers additional design features that enhance usability. Selectable environmental filters ensure accurate readings even in challenging conditions. The auto-tare function saves time by automatically subtracting the weight of containers. The balance also allows for user-defined calibration points and communication settings.
Operating the Adventurer Analytical balance is effortless with the included AC adapter. Its compact size and sleek design seamlessly integrate into any workspace.
Experience the power of precision with the Ohaus Adventurer Analytical AX224/E Stainless Steel Balance. Trust in its reliability and efficiency to meet all your weighing needs.
Choose Ohaus, the brand synonymous with quality and innovation.