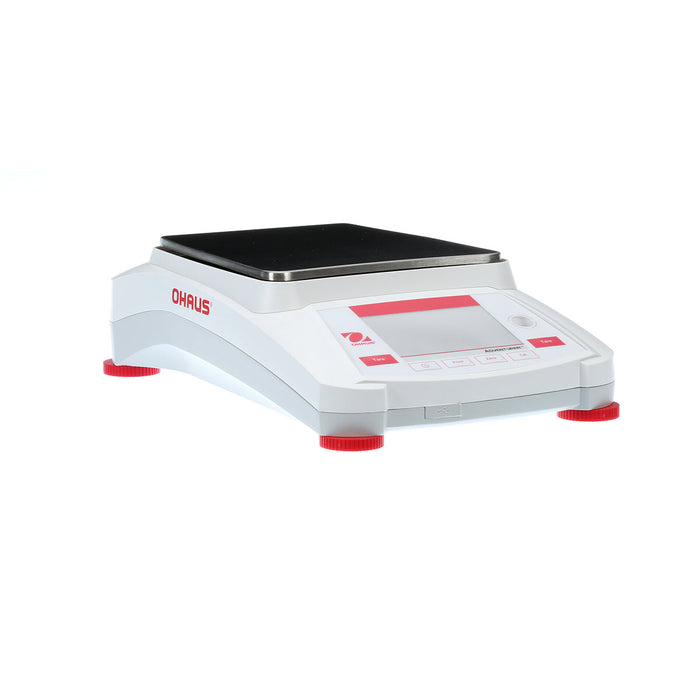 Ohaus Adventurer Precision AX2202N/E, Legal For Trade, 2200g x 0.1g
Original price
$1,760.00
-
Original price
$1,760.00
Introducing the Ohaus Adventurer Precision AX2202N/E, Legal For Trade, 2200g x 0.01g - the ultimate solution for precision weighing in various industries.
With its advanced features and user-friendly design, this balance is necessary for laboratories, educational institutions, and industrial settings.

Equipped with a vibrant color touchscreen and an intuitive icon-based user interface, the Adventurer balance offers effortless configuration and operation. The 4.3" full-color VGA graphic touchscreen allows easy navigation and control, with adjustable brightness to suit any environment.

Thanks to its specialized weighing modes and multiple connectivity options, versatility is at the core of the Adventurer balance. Whether you need to measure a precise weight or perform complex calculations, this balance has covered you. Connect seamlessly using RS232, USB Host, or USB Device (included), and enjoy GLP/GMP data output with real-time clock functionality.

Built to withstand demanding environments, the Adventurer balance boasts a durable construction. Its metal base ensures stability and longevity, while the ABS top housing provides added protection. The stainless steel pan offers ample space for weighing samples, while the glass draft shield with top-mounted side doors and sliding top door (available in 1 mg models) allows for easy access.

For added convenience, this balance features selectable environmental filters, an auto tare function, and user-selectable span calibration points. The software lockout and reset menu provide security and control over the settings. Additionally, you can customize project and user IDs, choose from up to 9 operating languages, and even print data using the user-selectable communication settings and data print options.

With an included AC adapter for powering the balance, you can use it immediately. The Adventurer Precision AX2202N/E truly embodies precision and efficiency in one sleek package.

Upgrade your weighing experience with the Ohaus Adventurer Precision AX2202N/E. Whether you're a scientist, educator, or industrial professional, this balance is the perfect companion for all your weighing needs.
Order yours today and experience the power of accuracy and reliability at your fingertips.