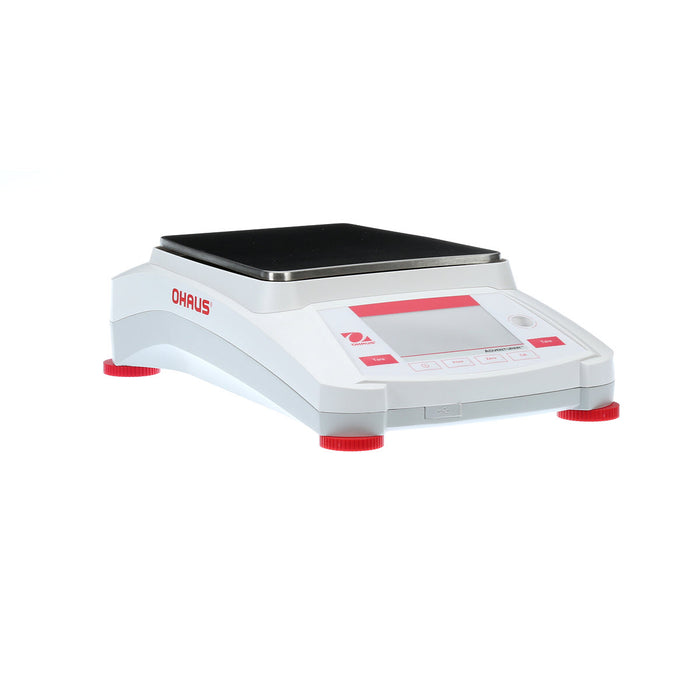 Ohaus Adventurer Precision AX1502N/E, Legal For Trade, 1520g x 0.01g
Original price
$1,585.00
-
Original price
$1,585.00
Introducing the Ohaus Adventurer Precision AX1502N/E, Legal For Trade, 1520g x 0.1g - a cutting-edge laboratory balance that combines precision and versatility.
Its intuitive design and advanced features make this balance necessary for any lab, education, or industrial setting.

Equipped with a vibrant color touchscreen and an easy-to-use icon-based interface, the Adventurer balance ensures effortless configuration and operation. Its ergonomic design allows for comfortable use, even during long hours of weighing.

Featuring specialized weighing modes and multiple connectivity options, this balance offers unparalleled flexibility for a wide range of applications. Whether you're measuring small quantities with utmost accuracy or conducting complex experiments, the Adventurer balance has got you covered.

Constructed with durability, this balance boasts a sturdy metal base and an ABS top housing. The stainless steel pan provides a generous weighing surface, while the glass draft shield with top-mounted side doors ensures precise measurements even in challenging environments. The illuminated up-front level indicator makes leveling quick and hassle-free.

The Adventurer balance also comes with a host of convenient design features. Choose from selectable environmental filters to suit your specific requirements. The auto tare function saves time by automatically subtracting the weight of containers, while the user-selectable span calibration points allow for precise calibration tailored to your needs.

With its RS232 and USB connectivity options, data transfer is seamless and efficient. The GLP/GMP data output with a real-time clock ensures accurate record-keeping. Additionally, the balance includes a full housing in-use cover to protect it from dust and spills.

The Ohaus Adventurer Precision AX1502N/E is truly a game-changer in the world of precision balances.
Experience this exceptional instrument's perfect blend of performance, reliability, and ease of use. Purchase yours today and take your weighing tasks to new heights of accuracy and efficiency.