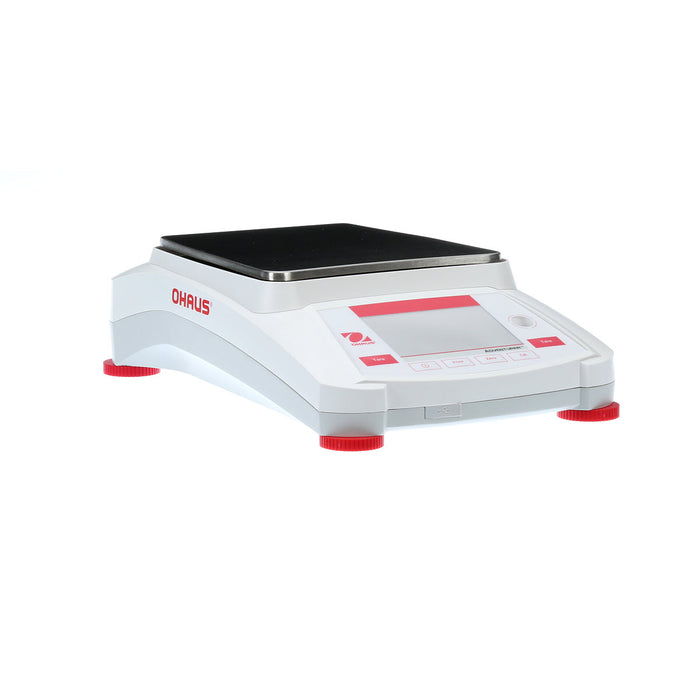 Ohaus Adventurer Precision AX1502, Stainless Steel, 1520g x 0.01g
Original price
$2,151.00
-
Original price
$2,151.00
Introducing the Ohaus Adventurer Precision AX1502, Stainless Steel, 1520g x 0.01g – the intuitive balance designed to meet various needs.
With its impressive capacity of 1502g and readability of 0.01g, this powerful model is here to revolutionize your weighing experience.

Featuring a 4.3" full-color VGA graphic touchscreen display, this balance offers a user-controlled brightness feature that ensures optimal visibility in any lighting condition. Navigating the intuitive interface has always been challenging, thanks to the icon-based design and ergonomic layout.

Connectivity is made seamless with RS232, USB Host, and USB Device ports. The balance also provides GLP/GMP data output with a real-time clock, allowing for accurate tracking and documentation of your measurements.

Built to withstand the rigors of daily use, the Ohaus Adventurer Precision AX1502 boasts a sturdy metal base, ABS top housing, and a stainless steel pan. The glass draft shield comes with two-piece top-mounted side doors and a sliding top door (available in 1 mg models) to protect against external influences. The illuminated up-front level indicator ensures precise leveling for accurate results every time.

This precision balance offers various design features that enhance usability and customization. Selectable environmental filters allow you to tailor the balance to your specific requirements. Auto tare functionality simplifies repetitive weighing tasks, while user-selectable span calibration points ensure accuracy across various measurements. With software lockout and reset menu options, you have complete control over access to the balance settings.

The Ohaus Adventurer Precision AX1502 also offers user-defined project and user IDs, accommodating up to 9 operating languages for enhanced versatility. You can easily integrate this balance into your workflow with selectable communication settings and data print options.

Operating on an AC adapter (included), this balance can support your weighing needs without interruption. Whether you're working in a laboratory, educational institution, or industrial environment, the durable construction, ample weighing surfaces, space-saving draft shield design, and full housing in-use cover make this balance the ideal choice for professionals seeking accuracy and reliability.

Choose the Ohaus Adventurer Precision AX1502 for liberty scales that deliver unparalleled precision and performance.
Experience the cutting-edge technology and user-friendly features that have made Ohaus a trusted name in precision scales worldwide.