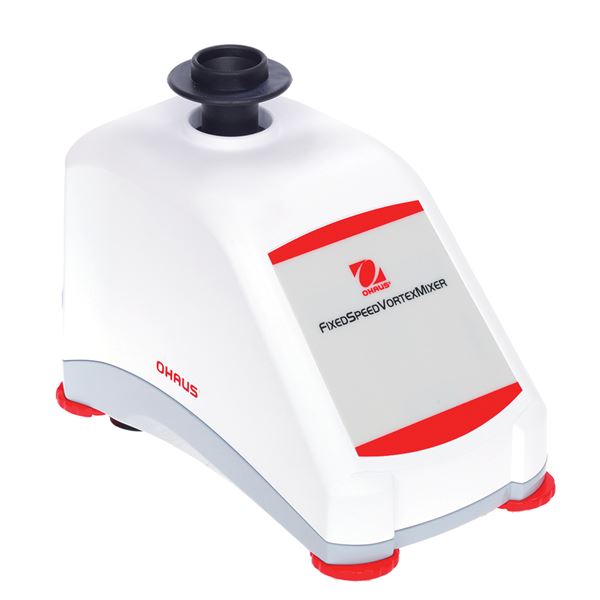 Ohaus Mini Vortex Mixers VXMNFS. 9.7 lbs - 120V
Original price
$336.00
-
Original price
$336.00
Introducing the Ohaus Mini Vortex Mixers VXMNFS. 9.7 lbs - 120V, the perfect companion for all your mixing needs.
Whether you're resuspending liquids, mixing reagents, or performing an ELISA assay, this robust vortex mixer has covered you.

Featuring touch mode operation, depress the cup head to activate the mixing action or switch to continuous mode for use with accessory attachments. With its sturdy and rugged design, you can trust that this mixer will stay firmly in place during operation, ensuring a seamless mixing experience every time.

The Ohaus Mini Vortex Mixer offers effective speed control, allowing you to start at low RPM for gentle shaking and gradually increase to high-speed mixing for vigorous vortexing of your samples. No matter the consistency or viscosity of your substances, this mixer can handle it all.

Designed for convenience and efficiency, this mixer has independent LED displays for speed and time settings (available in digital models). This means you can easily view and adjust both settings simultaneously, providing you with complete control over your mixing process. For analog models, you'll find a user-friendly adjustment knob with dial markings for precise variable speed control.

Built to meet your specific laboratory needs, the Ohaus Mini Vortex Mixer comes with a cup head and a 3-inch accessory platform. This allows you to mix various containers, such as beakers, flasks, and test tubes, effortlessly. Additionally, the stainless steel microtube holder (included in pulsing models) can accommodate up to 12 lines, making sample processing a breeze.

With its microprocessor-controlled technology (available in digital models), this vortex mixer maintains a consistent mixing action by accurately maintaining the set speed. And if you require maximum speed, the 230V models can reach an impressive 2500 rpm.

Invest in the Ohaus Mini Vortex Mixers VXMNFS. 9.7 lbs - 120V and elevate your mixing game. With its versatility, durability, and precise control, this mixer is an essential tool for any laboratory or research facility. Don't settle for anything less than excellence regarding your mixing needs.
Choose Ohaus, the trusted name in laboratory balances and scales.