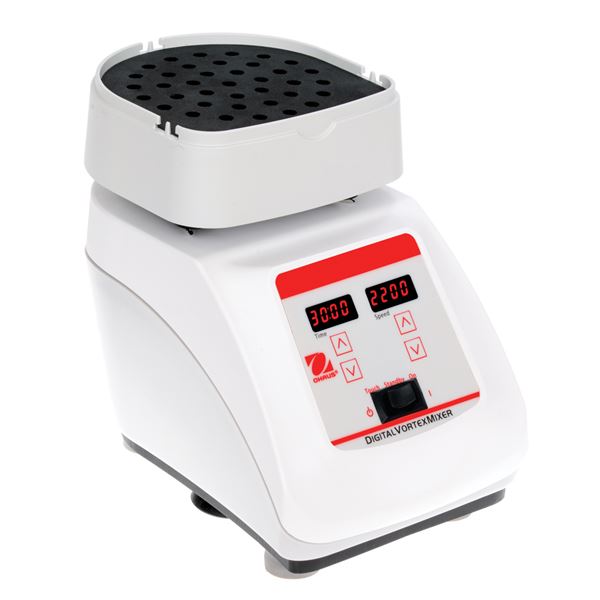 Ohaus Heavy Duty Vortex Mixers VXHDDG. 2.42 lbs - 120V
Original price
$1,490.00
-
Original price
$1,490.00
Introducing the Ohaus Heavy Duty Vortex Mixers VXHDDG. 2.42 lbs - 120V, the ultimate solution for your mixing needs.
With its unique locking design and safe operation at high speeds, this mixer is perfect for even the most demanding applications.

Equipped with a high-quality German-manufactured motor, these mixers are built to handle continuous duty operation and increased load capacities of up to 1.1 kg. No matter how challenging your samples are, this mixer can handle them with ease.

Whether you need gentle shaking or vigorous vortexing, the Ohaus Heavy Duty Vortex Mixers VXHDDG has you covered. Its robust digital and non-digital models offer effective speed control, allowing you to adjust from low rpm for delicate ELISA assays to high-speed mixing for PCR preparations and cell disruptions.

Operating this mixer is a breeze. The digital models feature independent LED displays for speed and time, allowing you to view both settings simultaneously. The analog models, on the other hand, come with an adjustment knob with dial markings for precise variable speed control. Plus, with the detachable 3-wire cord and plug included, you can use it wherever you need.

Constructed with durable Cycoloy material, this mixer is built to last. Its touch/standby/on rocker switch ensures easy operation and convenience. And regarding versatility, the Ohaus Heavy Duty Vortex Mixers VXHDDG doesn't disappoint. It includes a universal holder, foam insert for (38) 1.5 to 2 ml microtubes, as well as a universal cover and cup head.

Please don't settle for anything less regarding your mixing needs.
Choose the Ohaus Heavy Duty Vortex Mixers VXHDDG and experience professional-grade performance like never before.