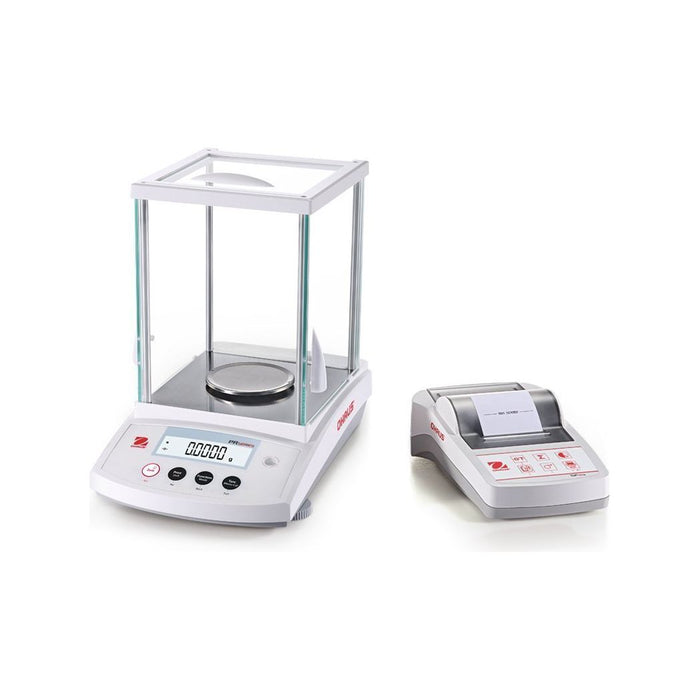 Ohaus 3.5" PR Series Analytical Balances PR224/E 220gx0.0001g
Original price
$2,207.00
-
Original price
$2,207.00
Introducing the Ohaus 3.5" PR Series Analytical Balances PR224/E - the perfect weighing solution for laboratory, industrial, and education settings.
With a maximum capacity of 220g and a readability of 0.0001g, this analytical balance offers unparalleled accuracy and repeatability.


Designed with your convenience, the PR Analytical Balance is equipped with RS232 connectivity, making data transfer and storage a breeze. Stay connected and ensure seamless communication between your balance and other devices.

Featuring a backlit liquid crystal display (LCD), the PR Analytical Balance guarantees easy readability even in low-light conditions. The bright display ensures that you can effortlessly read and record measurements accurately.

The user-friendly interface of the PR Analytical Balance makes operation straightforward. With its intuitive design, you'll be up and running quickly, eliminating the need for extensive training.

Not only does the PR Analytical Balance deliver on performance, but it also excels in durability. The ABS top housing, removable stainless steel pan, and glass draft shield with sliding top door ensure that this balance can withstand the demands of your workplace.

With its compact size, the PR Analytical Balance saves valuable desktop space while providing ample room on its 3.5-inch (90mm) pan. You can trust that this balance will meet all your weighing needs without compromising efficiency.

The Ohaus PR Series Analytical Balances are known for their user-selectable environmental filters and brightness settings, auto-tare functionality, software lockout feature, and stability indicator. Additionally, it comes with an AC adapter for convenient operation.

Invest in the Ohaus 3.5" PR Series Analytical Balances PR224/E for accurate and reliable weighing results every time. Whether conducting experiments in a laboratory or performing precise measurements in an industrial setting, this analytical balance is your ideal companion.
Trust in Ohaus, a brand synonymous with quality and precision.