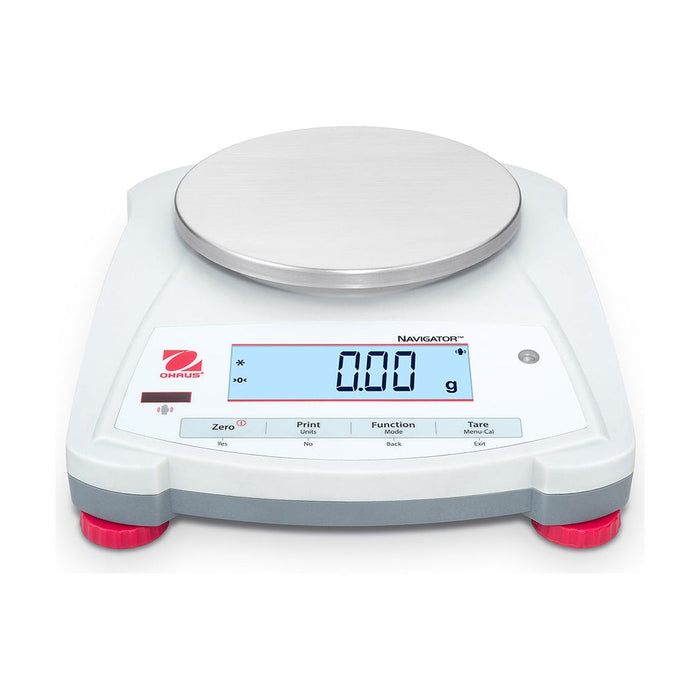 Ohaus 6.9"x9.1" NVT Series Portable Balances NVT22000 22000 g x 1 g
Original price
$794.00
-
Original price
$794.00
The Ohaus 6.9"x9.1" NVT Series Portable Balances NVT22000 22000 g x 1 g is the perfect companion for all your weighing needs.
Whether you're in a laboratory, industrial setting, or any other environment that requires precise measurements, this portable balance has got you covered.

Equipped with advanced weighing technology, this balance offers lightning-fast stabilization in just one second. Say goodbye to wasting time waiting for accurate results. With its quick and precise measurements, it enhances operator efficiency and productivity, ultimately improving throughput.

One of the standout features of this balance is its overload protection system. Designed to withstand loads up to four times its rated capacity, it ensures the longevity and durability of the balance. You can rest easy knowing that your investment is protected.

The Ohaus NVT22000 is versatile and can be used for various weighing applications. Whether you need to consider materials, count parts, determine percentages, or perform checkweighing tasks, this balance can handle everything.

With a liquid crystal display (LCD) and built-in backlight, reading measurements is a breeze even in dimly lit environments. The presentation provides clear and easy-to-read results every time.

For power options, you have the choice of using the included AC adapter or 4 C batteries (not included). This allows you to use the balance wherever you need it without being restricted by power outlets.

In terms of construction, the NVT22000 features an ABS housing and a stainless steel pan for durability and easy cleaning. It also has a transportation lock, slip-resistant and adjustable feet, and a levelling bubble for added convenience.

Other design features include a menu and calibration lock switch for security, mechanical and software overload/underload protection for added safety, a stability indicator for accurate readings, a low battery indicator to prevent unexpected shutdowns, an auto shut-off function to conserve battery life, user-selectable print options, and user-selectable communication settings for seamless integration into your workflow.

Choose the Ohaus 6.9"x9.1" NVT Series Portable Balances NVT22000 22000 g x 1 g for reliable and precise weighing every time.