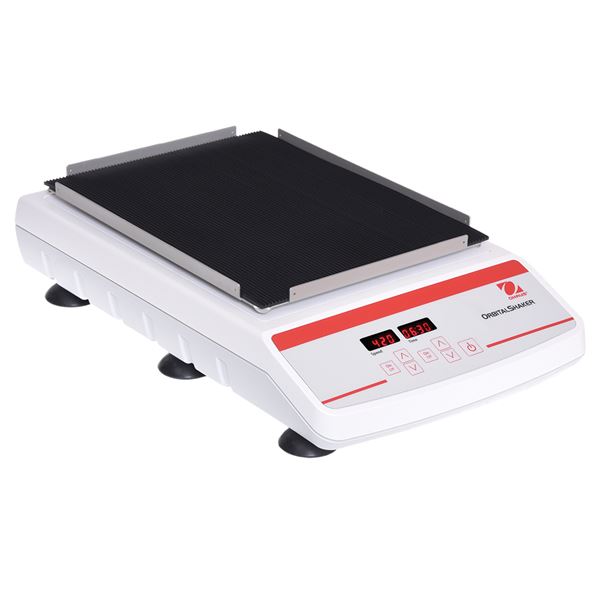 Ohaus, Light Duty Orbital Shakers SHLD0415DG, 7.94 lbs - 120V
Original price
$1,685.00
-
Original price
$1,685.00
Introducing the Ohaus Light Duty Orbital Shaker SHLD0415DG, a versatile and reliable solution for all your laboratory shaking needs.
With a maximum capacity of 3.6 kg, this shaker is designed to provide flexibility and efficiency in your applications.

The Ohaus Light Duty Shaker comes equipped with a ready-to-use tray and mat, allowing you to start using it right away. If you prefer a customized setup, remove the mat and use over 20 easy-to-install accessories to tailor the tray to your specific requirements.

This non-digital model offers exceptional performance across the entire speed range, thanks to its robust triple eccentric drive design. You can trust it to deliver consistent and reliable shaking for everyday laboratory tasks.

Explicitly designed for microplate handling, this shaker can securely hold up to four microplates or deep healthy plates. Alternatively, you can easily install two microtube racks for added convenience. The unit's gradual speed increase feature ensures that your samples are not splashed during operation, providing accurate and precise results every time.

Whether you're conducting ELISA assays, cell cultures, immunoassays, protein studies, or DNA studies, the Ohaus Light Duty Orbital Shaker is equipped to meet your needs. The easy-to-read LED displays for speed and time (digital models) or the primary control knobs with dial markings (analogue models) allow you to monitor and adjust settings as required effortlessly.

Constructed with durability in mind, this shaker features a sturdy cast aluminium construction that ensures long-lasting performance. Additionally, it comes with a non-slip mat (11.75 x 8.75 inches or 29.9 x 22.2 cm), which is included with all models except the Microplate Shaker.

Choose the Ohaus Light Duty Orbital Shaker SHLD0415DG for its versatility, reliability, and user-friendly design.
It is a well-performing and economical choice to streamline your laboratory workflow and deliver exceptional results.