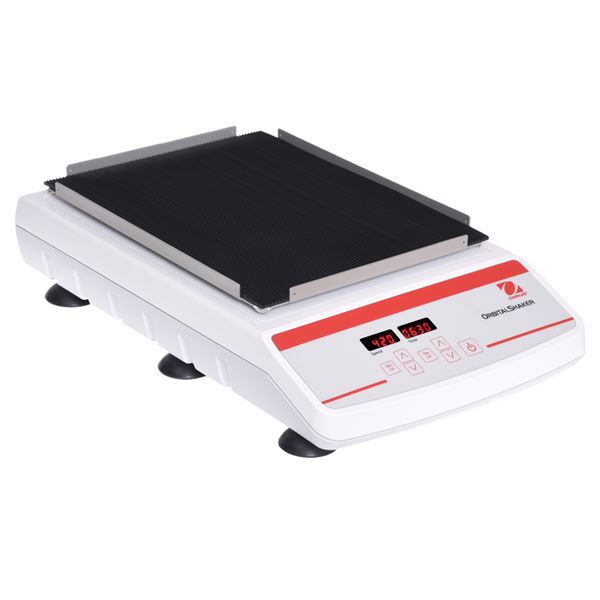 Ohaus, Light Duty Orbital Shakers SHLD0403DG, 7.94 lbs - 120V
Original price
$1,745.00
-
Original price
$1,745.00
Introducing the Ohaus Light Duty Orbital Shakers SHLD0403DG, a versatile and reliable solution for your laboratory shaking needs.
With a maximum capacity of 3.6 kg, this shaker is designed to provide flexibility and performance, making it the perfect choice for various applications.

One of the standout features of the Ohaus Light Duty Shakers is their ability to adapt to your specific requirements. Each unit has a ready-to-use tray and mat, but if you prefer a customized setup, you can easily remove the mat and install any of the 20+ accessories available. This flexibility ensures that you can optimize your workspace and achieve optimal results.

Powered by a robust triple eccentric drive design, the non-digital model offers reliable shaking across the entire speed range. You can trust this shaker to deliver consistent and precise results every time. Whether you're conducting ELISA assays, cell cultures, immunoassays, protein studies, bacterial and yeast cultures, staining/destaining, blotting techniques, or DNA studies, the Ohaus Light Duty Shaker is up to the task.

Featuring an easy-to-read LED display (digital models) or basic control knobs with dial markings (analogue models), this shaker provides intuitive operation. You can view all settings simultaneously and make adjustments effortlessly.

Constructed with durability, the Ohaus Light Duty Shakers are made from cast aluminium, ensuring long-lasting performance even in demanding laboratory environments. Additionally, each unit has a non-slip mat (11.75 x 8.75 inches or 29.9 x 22.2 cm) to hold your samples during shaking.

With its detachable 3-wire cord and plug included, this shaker offers convenience and ease of use.

Experience the reliability and flexibility of the Ohaus Light Duty Orbital Shakers SHLD0403DG. Invest in a shaker that delivers exceptional performance, making everyday laboratory-shaking tasks a breeze.
Order yours today and elevate your laboratory workflow.