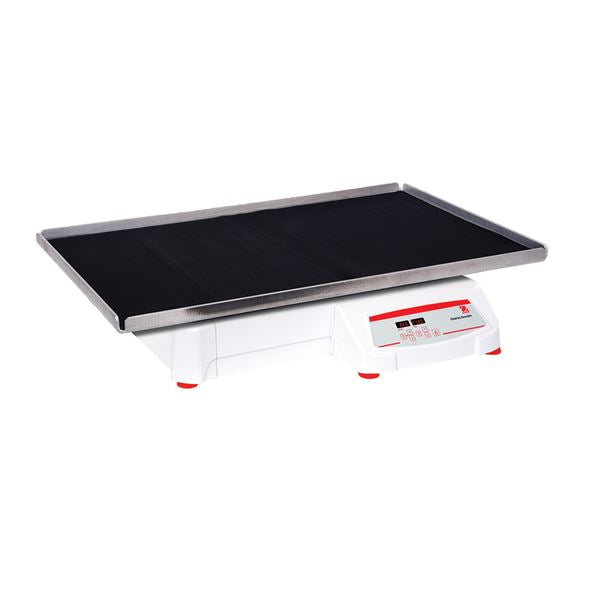 Ohaus, Heavy Duty Orbital Shakers SHHD6850DG, 150 lbs - 120V
Original price
$10,930.00
-
Original price
$10,930.00
Introducing the Ohaus Heavy Duty Orbital Shaker SHHD6850DG, a powerhouse in the world of laboratory equipment.
This top-of-the-line digital shaker is designed to meet all your lab needs, providing exceptional speed control, accuracy, and durability.

With its exclusive Accu-Drive shaking system, this shaker ensures precise and reliable results every time. The maintenance-free motor guarantees long-term use, saving you both time and money. Say goodbye to constant motor maintenance and hello to uninterrupted productivity.

One of the standout features of this shaker is the optimal speed ramping function. It gradually increases the speed to the desired setpoint, preventing messy splashing accidents that could ruin your valuable samples. Additionally, the load sensor detects unbalanced conditions and automatically adjusts the speed to ensure safe operation.

The Ohaus Heavy Duty Orbital Shaker SHHD6850DG is versatile and can be used for various applications. From cell cultures to protein studies, this shaker has got you covered. It even excels at bacteria and yeast cultures, staining/destaining, immunoassays, and blotting techniques.

Operating this shaker is a breeze thanks to its user-friendly design. The independent LED displays for speed and time allow you to monitor both settings simultaneously, ensuring precise control over your experiments. For analog models, the control knobs with dial markings make adjustments quick and easy.

Constructed with cold rolled steel (CRS), this shaker is built to withstand heavy usage while maintaining stability. The built-in tray with a non-slip rubber mat provides a secure surface for your samples, giving you peace of mind during operation.

Customization is critical, and the Ohaus Heavy Duty Orbital Shaker SHHD6850DG offers over 70 accessory options to tailor it to your specific requirements. Whether you need a portable scale or laboratory balances, this shaker can be adapted to suit your needs.

Invest in the Ohaus Heavy Duty Orbital Shaker SHHD6850DG and experience the ultimate in precision, reliability, and versatility for your lab.
It's time to take your experiments to the next level.