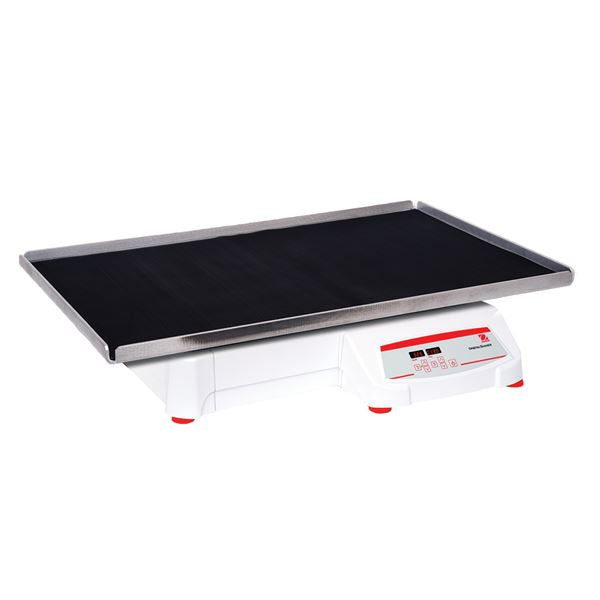 Ohaus, Heavy Duty Orbital Shakers SHHD6825DG, 150 lbs - 120V
Original price
$9,820.00
-
Original price
$9,820.00
Introducing the Ohaus Heavy Duty Orbital Shaker SHHD6825DG, a versatile and reliable addition to your lab equipment.
With a robust construction and a load capacity of 150 lbs, this orbital shaker is ready to handle your toughest tasks.

Equipped with the exclusive Accu-Drive shaking system, this digital shaker provides exceptional speed control, accuracy, and durability. Say goodbye to inconsistent results and hello to precise and reproducible shaking motions. The maintenance-free motor ensures long-term performance, making it a valuable investment for your lab.

One of the standout features of this orbital shaker is its optimal speed ramping capability. The shaker gradually increases the speed to the setpoint, minimizing splashing and ensuring the safety of your samples. Thanks to the built-in load sensor, unbalanced conditions are detected automatically, reducing the speed to a safe level and preventing any mishaps.

The Ohaus Heavy Duty Orbital Shaker SHHD6825DG is designed to cater to various applications. From cell cultures and solubility studies to staining/destaining and protein studies, this shaker has got you covered. And with over 70 accessory options available, you can customize it according to your specific needs.

Operating this orbital shaker is a breeze. The independent LED displays for speed and time allow you to easily monitor both settings simultaneously. For analog models, the control knobs with dial markings make it simple to adjust the parameters. And with the detachable 3-wire cord and plug included, you can conveniently set it up wherever needed.

For those looking for advanced functionality, the digital models have an RS232 interface that enables two-way communication for data logging and unit control. This feature allows seamless integration with other lab equipment and simplifies your workflow.

Constructed from cold rolled steel (CRS), this heavy-duty shaker is built to withstand rigorous use in demanding lab environments. The built-in tray with a non-slip rubber mat provides stability and ensures your samples are secure during shaking.

Upgrade your lab equipment with the Ohaus Heavy Duty Orbital Shaker SHHD6825DG and experience unmatched performance, reliability, and versatility.
It's time to take your research to the next level.