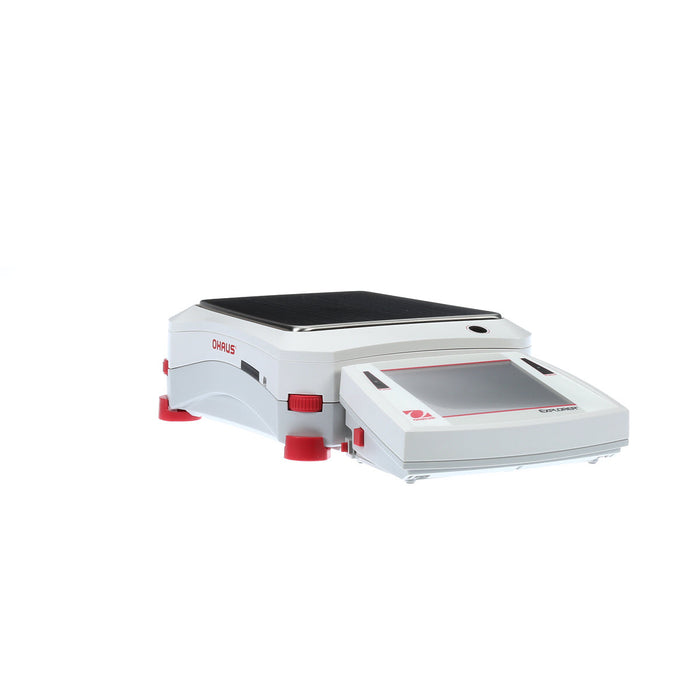 Ohaus Explorer Precision EX4202, Stainless Steel, 4200g x 0.01g
Original price
$4,290.00
-
Original price
$4,290.00
Introducing the Ohaus Explorer Precision EX4202 Stainless Steel Balance, a true game-changer in precision weighing.
With a maximum capacity of 4200g and a readability of 0.01mg, this balance offers unparalleled accuracy and reliability for all your laboratory and industrial needs.


Crafted with meticulous attention to detail, the Explorer Series balances boast a precision-machined weighing cell from a solid metal block. This ensures exceptional accuracy and long-lasting durability, making it the perfect choice for even the most demanding environments.

One of the standout features of the Explorer Precision EX4202 is its user-friendly interface. The detachable terminal has a large color touchscreen, allowing for effortless navigation and programming. Say goodbye to complicated controls and hello to intuitive operation.

Designed with convenience in mind, this balance comes with programmable IR sensors that enable hands-free operation. Whether you're wearing gloves or need to keep your hands free for other tasks, the Explorer Precision EX4202 has you covered.

In addition to its user-friendly design, this balance offers advanced features that set it apart from the competition. With four-level user management and password protection, you can rest assured that your data is secure. The non-editable system log provides an additional layer of accountability for regulated applications.

The Ohaus Explorer Precision EX4202 also offers many applications to suit your specific needs. This balance can handle everything from weighing and parts counting to formulation and density determination. Its versatility makes it an indispensable tool in any laboratory or industrial setting.

With its sleek stainless steel construction and modern design, the Explorer Precision EX4202 is as visually appealing as it is functional. The glass draft shield with top-mounted side doors and flip/sliding top door (1mg models) provides easy access while maintaining sample integrity.

Experience precision with the Ohaus Explorer Precision EX4202 Stainless Steel Balance. It's time to elevate your weighing experience and discover the true potential of accurate measurements.
Trust in Ohaus, the leader in precision balances, to deliver exceptional quality and performance.