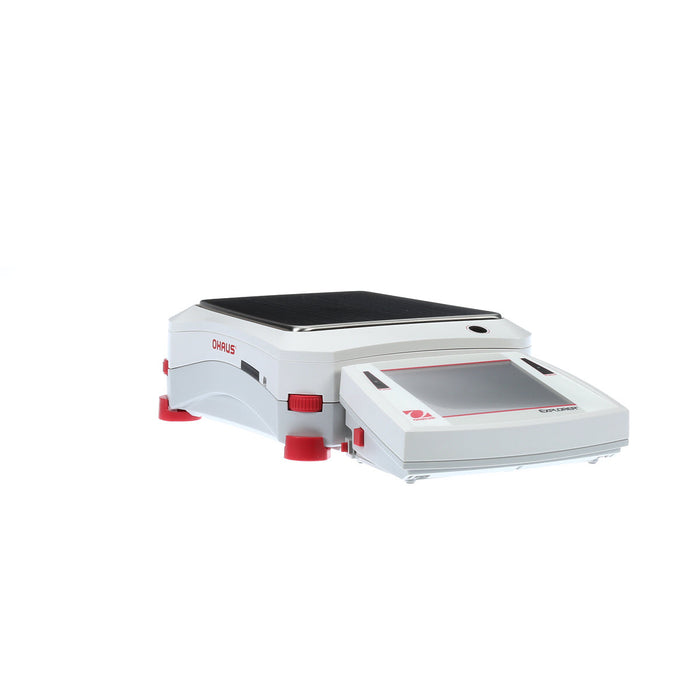 Ohaus Explorer Precision EX2202/E, Stainless Steel, 2200g x 0.01g
Original price
$3,231.00
-
Original price
$3,231.00
The Ohaus Explorer Precision EX2202/E is a high-performance precision balance that offers unparalleled functionality and accuracy in laboratory and industrial environments.
With a maximum capacity of 2200g and a readability of 0.01mg, this stainless steel balance is designed to simplify even the most complex measurements.


Featuring a precision-machined weighing cell, the Explorer balance ensures exceptional accuracy and durability. Its solid metal block construction guarantees reliable performance, making it ideal for demanding applications.

One of the standout features of the Explorer Precision EX2202/E is its advanced user management system. With four-level user management and password protection, this balance provides enhanced security for regulated applications. Additionally, the non-editable system log adds an extra layer of data integrity.

The detachable terminal with a large color touchscreen makes operating the Explorer balance effortless and user-friendly. The programmable IR sensors allow hands-free operation, while the frameless draft shield provides unobstructed access to the weighing pan.

The Ohaus Explorer Precision EX2202/E is versatile, catering to various applications, including weighing, parts counting, percent weighing, check weighing, animal/dynamic weighing, filling, totalization/statistics, formulation, differential weighing, density determination, peak hold, ingredient costing, pipette adjustment, SQC (Statistical Quality Control), and statistics.

With its 5.7" full-color VGA graphic touchscreen display, the Explorer balance offers a clear and intuitive interface that can be easily customized to meet individual preferences. The AC adapter ensures continuous power supply for uninterrupted operation.

For seamless data communication, the Explorer Precision EX2202/E has RS232 and USB ports. Optional accessories include a second RS232/Ethernet for expanded connectivity options. The balance also supports GLP/GMP data output with real-time clock functionality.

Built to withstand rigorous usage, the Explorer balance features a sturdy metal base, ABS top housing, stainless steel pan, and a glass draft shield with top-mounted side doors and flip/sliding top door (1mg models). The illuminated up-front level indicator, weigh below hook, security bracket, calibration lock, and four touchless sensors enhance the balance's convenience and reliability.

With selectable environmental filters, auto tare function, user-defined calibration points, software lockout, and reset menu, customizable communication settings, and multiple language options, the Explorer Precision EX2202/E offers unmatched versatility and ease of use.

Choose the Ohaus Explorer Precision EX2202/E for precise measurements and exceptional performance in your laboratory or industrial setting. Experience the difference that this high-quality balance brings to your work.