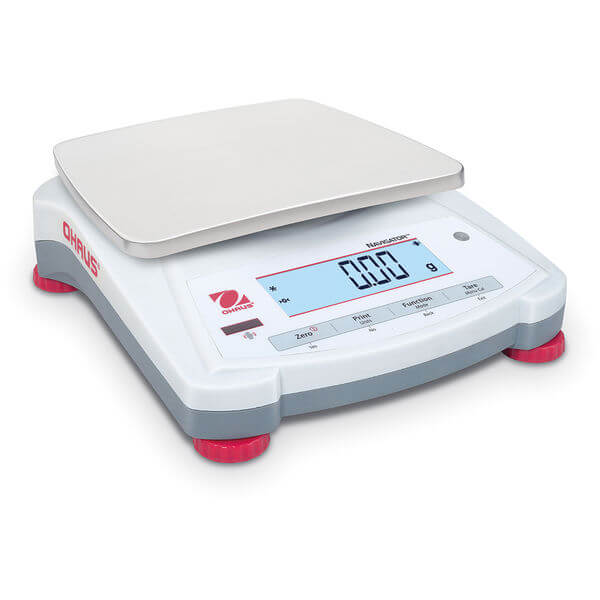 Ohaus 5.7"x 7.5" NV Series Portable Balances NV1202 1200 g x 0.01 g
Original price
$659.00
-
Original price
$659.00
Introducing the Ohaus 5.7"x 7.5" NV Series Portable Balances NV1202 1200 g x 0.01 g, the ultimate weighing solution for your laboratory needs.
With its advanced technology and competitive price point, Navigator offers essential weighing applications that will revolutionize your workflow.

Equipped with one-second stabilization, this portable balance ensures fast and accurate weighing results, enhancing operator efficiency and productivity. Say goodbye to time-consuming measurements and hello to streamlined processes.

But that's not all - the NV Series Portable Balances also come with an overload protection system that can withstand loads up to four times its rated capacity. You can rely on this balance to handle even the heaviest of weights, safeguarding the equipment and your valuable samples.

Whether you need to weigh, count parts, determine percentages, or perform check-weighing tasks, this versatile balance has covered you. Its liquid crystal display (LCD) with backlight provides clear visibility in any lighting condition, ensuring easy readability of your measurements.

Operating the NV Series Portable Balances is a breeze with the included AC adapter or optional 4 C batteries. You can choose your preferred mode of communication as well, with options for RS232, USB, or Ethernet connectivity (available as accessories).

Crafted with durability in mind, this balance features an ABS housing and a stainless steel pan for long-lasting performance. The transportation lock keeps it secure during transit, while the slip-resistant and adjustable feet ensure stability on any surface. The leveling bubble guarantees accurate measurements every time.

Additional design features include a menu and calibration lock switch, mechanical and software overload/underload protection, stability indicator, low battery indicator, auto shut-off function, user-selectable print options, and user-selectable communication settings. This balance puts you in control of your weighing experience.

Incorporating liberty scales' commitment to quality and precision, the Ohaus 5.7"x 7.5" NV Series Portable Balances NV1202 1200 g x 0.01 g is the perfect choice for laboratories and professionals who demand accuracy and reliability.
Upgrade your weighing capabilities today and experience the difference firsthand.