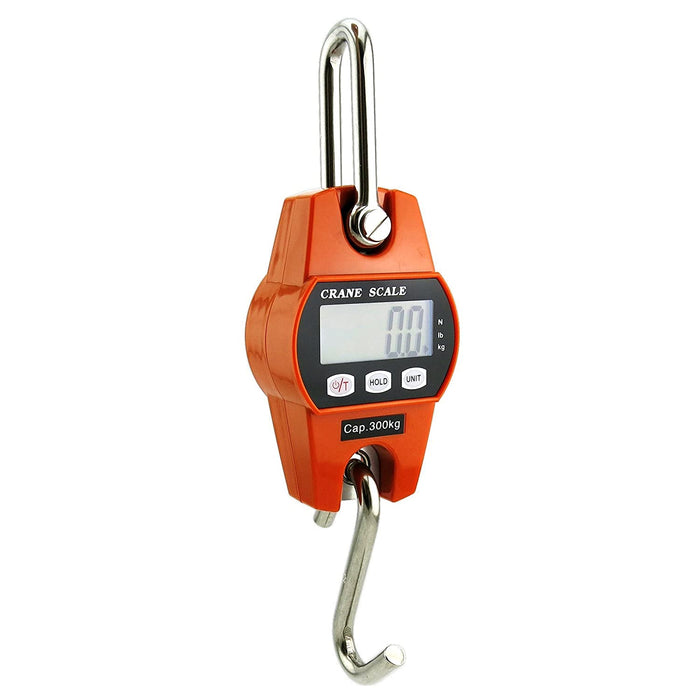 Liberty LS-931 Portable Industrial Hanging Scale
Original price
$162.99
-
Original price
$162.99
Introducing the Liberty LS-931 Portable Industrial Hanging Scale, the ultimate solution for all your weighing needs.
This innovative scale offers convenience and accuracy, making it an indispensable tool for any industrial setting.
Key Features:
You can easily read the weight measurements precisely with its LCD and clear characters. The scale also features Zero, Tare, and Hold functions, allowing you to calculate weights accurately. Whether you need to weigh items in pounds or kilograms, the Liberty LS-931 covers you.

Designed with portability in mind, this hanging scale is compact and lightweight. You can carry it wherever you go, making it ideal for use in warehouses, factories, or outdoor settings. The scale operates on 3 AA batteries, which are conveniently included, ensuring you can use it immediately.

Crafted from durable plastic, the Liberty LS-931 is built to withstand the rigors of industrial environments. Its sturdy construction ensures longevity, making it a reliable investment for your business.

With dimensions of 3.425 inches in width, 5.280 inches in height, and 1.59 inches in thickness, this scale offers a compact and space-saving solution without compromising functionality.

Whether you need to weigh heavy objects during production or track inventory accurately, the Liberty LS-931 Portable Industrial Hanging Scale is the perfect choice. Its user-friendly features and durable design make it a must-have tool for any industrial professional.
Upgrade your weighing process today with the Liberty LS-931 Hanging Scale and experience quick and accurate results like never before.

Shipping Policy:
We offer free shipping for business addresses within the contiguous 48 states. For residential delivery, a small additional fee of $100 applies. Lift gate services are also available for easy unloading, with an optional $50 charge if no forklift is available. People from Hawaii & Alaska can Contact us for personalized Shipping Quotes. Your satisfaction is our Top Priority! Kindly provide your contact number and company name for business purchases.