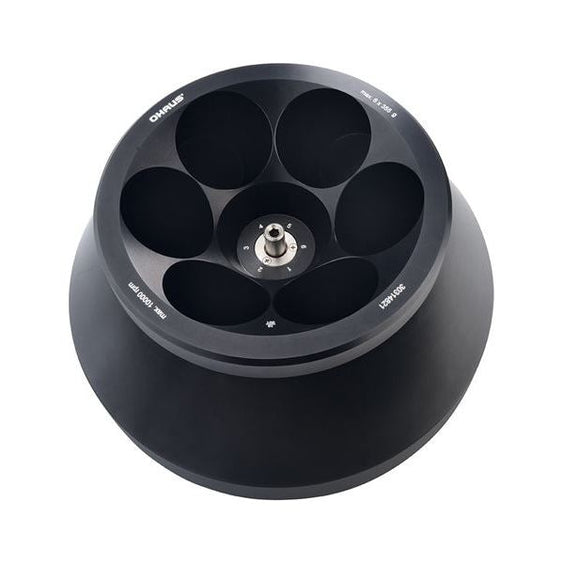 Ohaus R-A6x250/8MI, Frontier Rotors Centrifuge, 6 x 250 ml, 10,016 g
Original price
$4,805.00
-
Original price
$4,805.00
Introducing the Ohaus R-A6x250/8MI Frontier Rotors Centrifuge, a powerful tool designed to meet all your sample preparation needs.
With its impressive maximum capacity of 10,016 g and readability of 6 x 250 ml, this centrifuge is perfect for various industry applications.

The Frontier rotors are specifically designed to provide the utmost convenience and usability. Installing or removing the rotors is a breeze, requiring only a few quick and simple steps. This means you can spend less time on setup and more on your important tasks. Plus, with easy access to your samples, you can efficiently perform your experiments without hassle.

Durability is key in laboratory equipment, and the Frontier rotors excel in this aspect. Constructed with high-quality materials, these sturdy rotors can withstand even the most demanding workflows. Whether autoclave sterilization or exposure to sub-zero temperatures, these rotors will keep performing reliably.

The Ohaus R-A6x250/8MI is not just any centrifuge; it's a centrifugation accessory that offers unparalleled performance and efficiency. With its aluminium or polypropylene construction, you can trust that this product will stand the test of time.

Whether you're working in a research laboratory or a medical facility, the Ohaus R-A6x250/8MI Frontier Rotors Centrifuge is the perfect companion for your sample preparation needs. Its easy-installation design features ensure that you can get started quickly and effortlessly.

Invest in the Ohaus R-A6x250/8MI today and experience the convenience and reliability that this exceptional centrifuge has to offer. Please don't settle for anything less regarding your laboratory balances.
Choose Ohaus for precision and quality.