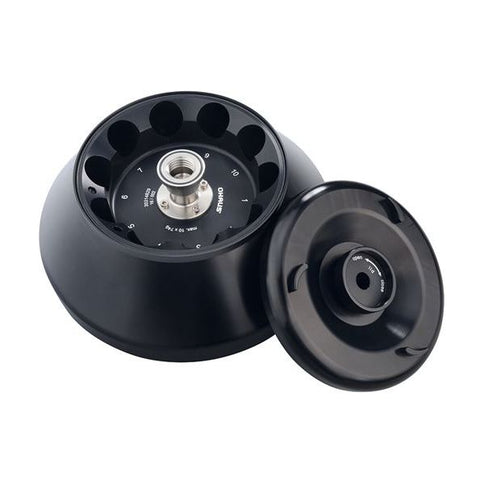 Ohaus R-A10x50/10MI Frontier Rotors Centrifuge, 10 x 50ml, 740 g
Original price
$3,440.00
-
Original price
$3,440.00
Introducing the Ohaus R-A10x50/10MI Frontier Rotors Centrifuge, a reliable and versatile solution for all your sample preparation needs.
With its maximum capacity of 740g and readability of 10 x 50, this centrifuge is designed to deliver exceptional performance and flexibility.

Customize your centrifuge setup by choosing from various rotors that perfectly match your desired capacities and requirements. Whether you're conducting basic experiments or demanding high-performance research, the Frontier rotors provide the utmost convenience and efficiency.

Installing and removing the rotors is a breeze thanks to the user-friendly design of the Frontier centrifuge. In just a few simple steps, you can effortlessly swap out rotors and gain easy access to your samples. Say goodbye to tedious procedures and hello to seamless operation.

Built to withstand the rigors of daily use, these sturdy rotors are constructed using high-quality materials. From autoclave sterilization to sub-zero temperatures, the Frontier rotors are engineered to endure harsh conditions without compromising their performance or integrity.

Whether working in a laboratory, research facility, or medical setting, the Ohaus R-A10x50/10MI Frontier Rotors Centrifuge is the ideal centrifugation accessory for your needs. Its reliable aluminum or polypropylene construction ensures long-lasting durability and accuracy.

Don't settle for anything less than the best regarding sample preparation.
Choose the Ohaus R-A10x50/10MI Frontier Rotors Centrifuge and experience precision, efficiency, and ease like never before.