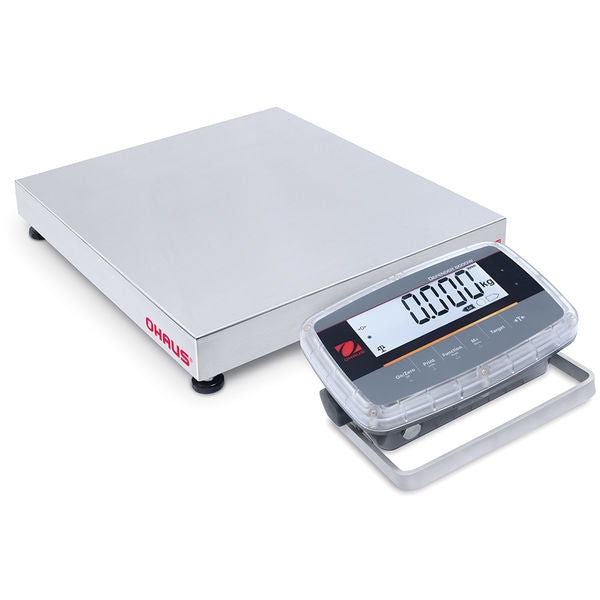 Ohaus Defender 6000 Washdown Bench Scale i-D61PW50WQR5, Legal for Trade, 100 lb x 0.005 lb
Original price
$2,049.00
-
Original price
$2,049.00
Introducing the Ohaus Defender 6000 Washdown Bench Scale i-D61PW50WQR5, the ultimate solution for precise and reliable weighing in challenging processing and packaging environments.
This legal-for-trade scale is designed to withstand harsh cleaning routines with IP68 immersion and IP69K washdown protection.

The Defender 6000 is built to last, featuring a robust 316 stainless steel base and a hermetically-sealed load cell that ensures durability even in the harshest conditions. It is NSF-certified, making it ideal for use in food, chemical processing, and packaging industries where corrosion protection is crucial.

With its versatile functionality, this scale is a perfect fit for various applications. Whether you need to weigh ingredients accurately, count items with APW optimization, perform percent weighing calculations, check weigh products, or even engage in dynamic weighing/display hold operations, the Defender 6000 has covered you.

Equipped with a 6-digit, 7-segment LCD with a white backlight and 45 mm high digits, the scale ensures clear and easy-to-read measurements. The operation is powered by six D (LR20) batteries included in the package.

Communication is made effortless with the easy-access IR communication kit (available as an accessory). Additionally, the scale offers GLP/GMP data output with a real-time clock for seamless integration into your existing systems.

Built with convenience, the Defender 6000 features a 316 stainless steel platform and frame along with an IP68/IP69K food-grade polycarbonate housing indicator. The design includes a sturdy mounting bracket made of 316 stainless steel.

This scale comes packed with useful features such as 150% overload capacity protection, a 3-color check light bar for quick visual feedback, menu and key lock for added security, selectable environmental and auto-print settings, stability indicator, overload/underload indicators, low battery indicator, auto shut-off, auto tare, and adjustable rubber feet for stability.

In summary, the Ohaus Defender 6000 Washdown Bench Scale i-D61PW50WQR5 is a reliable and versatile weighing solution that meets the demands of the food, chemical processing, and packaging industries.
With its robust construction, advanced features, and accurate measurements, this scale is the perfect choice for professionals who value precision and durability.