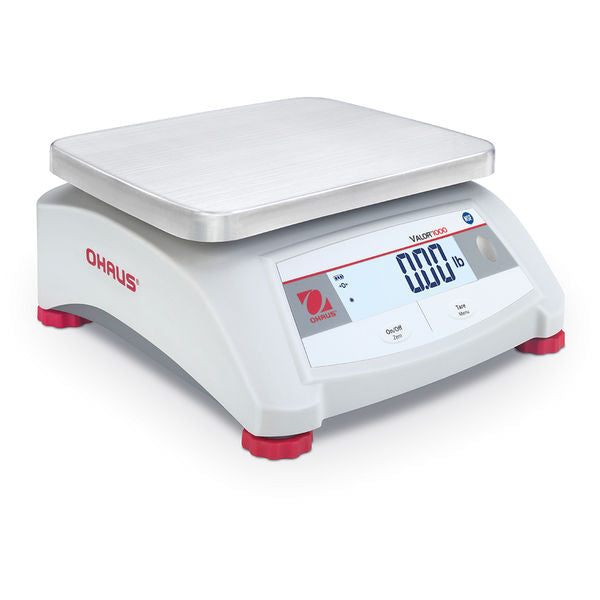 OHAUS 9.65" x 7.48" Valor 1000 V12P5T Food-safe Scale 10 lb x 0.001 lb
Original price
$267.00
-
Original price
$267.00
Introducing the OHAUS 9.65" x 7.48" Valor 1000 V12P5T Food-safe Scale, a must-have for all your food preparation tasks.
With its NSF-certified and USDA AMS-accepted design, this scale supports HACCP systems, ensuring the highest standards of food safety.
Equipped with a stainless steel pan and optional plastic in-use covers, the Valor 1000 offers extra protection, ensuring that your ingredients remain hygienic and uncontaminated. Whether you're a professional chef or a home cook, this scale is an essential tool in your kitchen.
One of the standout features of the Valor 1000 is its energy-efficient design, helping you save money on batteries. With just a single set of D-cell alkaline batteries, this scale can operate for up to one year or an impressive 1,500 hours. Say goodbye to constantly replacing batteries and enjoy uninterrupted usage.
Designed for ease of use, the Valor 1000 boasts intuitive two-button operation, allowing for quick weight checking. This feature simplifies repetitive tasks and increases operator efficiency, saving you valuable time in the kitchen.
The LCD display with a white backlight ensures clear visibility even in dimly lit environments. The dual display option available for T models provides additional convenience.
Built to withstand daily use, the Valor 1000 features ABS housing and comes with either a plastic or stainless steel pan. The integrated level bubble and adjustable feet ensure accurate measurements on any surface. Additionally, you can select from various weighing units to suit your specific needs.
For added functionality, the Valor 1000 offers optional RS232 communication capability. This allows you to connect the scale to compatible devices for seamless data transfer.
In summary, the OHAUS 9.65" x 7.48" Valor 1000 V12P5T Food-safe Scale combines precision, durability, and efficiency, making it the perfect companion for all your weighing needs.
Whether you're a professional chef or a passionate home cook, this portable scale will elevate your culinary experience.