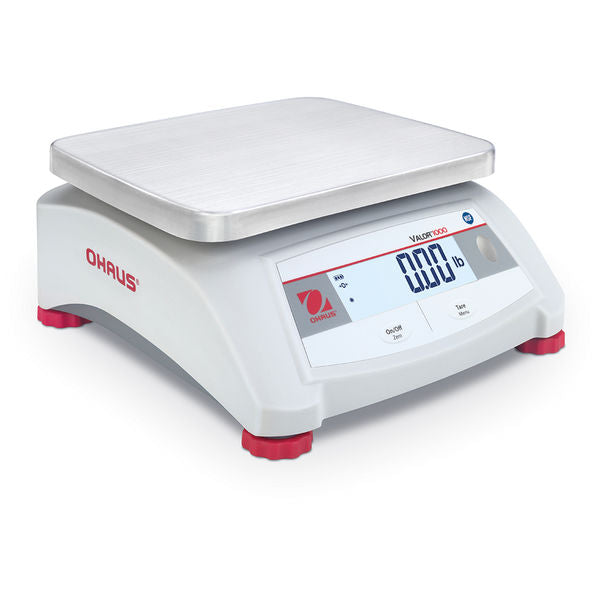 OHAUS 9.65" x 7.48" Valor 1000 V12P10T Food-safe Scale 20 lb x 0.002 lb
Original price
$267.00
-
Original price
$267.00
Introducing the OHAUS Valor 1000 V12P10T Food-safe Scale, a game-changer in the world of food preparation.
This NSF-certified and USDA AMS-accepted scale is designed to support HACCP systems, ensuring the highest standards of safety and quality in your kitchen. With its stainless steel pans and optional plastic in-use covers, this scale goes above and beyond to protect your food.
One of the standout features of the Valor 1000 is its energy-efficient design. Say goodbye to constantly replacing batteries - this scale can operate for up to one year or an impressive 1,500 hours on a single charge. Not only does this save you money, but it also minimizes downtime and keeps your operations running smoothly.
Simplicity is key when it comes to repetitive tasks in the kitchen, which is why the Valor 1000 boasts an intuitive two-button operation. Checking weights has never been easier or faster, allowing your staff to increase their efficiency and productivity. No more wasted time or frustration - just accurate results every time.
The LCD display with a white backlight ensures excellent visibility, even in low-light conditions. Plus, for T models, there's a dual display for added convenience. Whether you're weighing ingredients or displaying measurements for customers, the Valor 1000 has you covered.
Built to last, this scale features an ABS housing and your choice of a plastic or stainless steel pan. The carry handles make it easy to transport, while the external digital calibration software ensures accuracy at all times. The integrated level bubble and adjustable feet guarantee stability on any surface.
With selectable weighing units and optional RS232 communication, the Valor 1000 offers versatility for a range of applications. Whether you're in a bustling commercial kitchen or a laboratory setting, this portable scale from OHAUS will exceed your expectations.
Choose the OHAUS Valor 1000 V12P10T Food-safe Scale and experience the perfect blend of reliability, efficiency, and precision.
Don't settle for anything less when it comes to your food preparation needs.