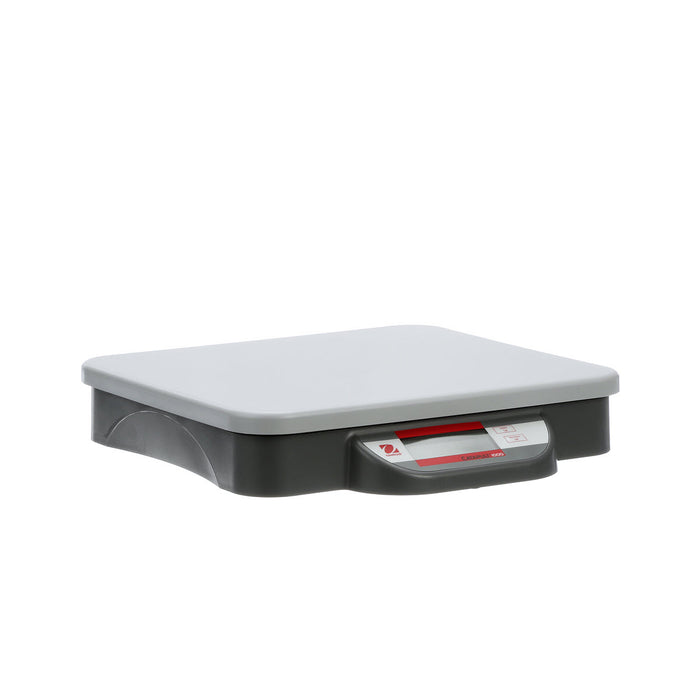 Ohaus Catapult 1000, C11P20, 44 lb x 0.02 lb
Original price
$334.00
-
Original price
$334.00
Introducing the Ohaus Catapult 1000, C11P20, 44 lb x 0.02 lb - the perfect companion for all your weighing needs.
With its sturdy ABS plastic housing and platform, this scale is designed to withstand the demands of your workspace while remaining easy to manoeuvre.
The Catapult 1000 is built for convenience. Thanks to its integrated carrying handle, you can effortlessly transport it wherever you need it. Whether you're working in a laboratory, a warehouse, or any other setting, this scale is ready to go.
Accuracy is key when it comes to weighing, and the Catapult 1000 delivers just that. Not only does it provide precise weight determination for general purposes, but it also has specialized software to support dynamic and animal weighing. This makes it an ideal choice for a variety of applications.
Featuring a liquid crystal display (LCD), the Catapult 1000 ensures clear and easy-to-read measurements. You'll never have to strain your eyes or second-guess your readings again. Plus, with the option to use either an AC adapter (included) or 3 C (LR14) batteries (not included), you can power this scale however suits you best.
Designed with practicality in mind, the Catapult 1000 boasts a low profile and compact design. It won't take up unnecessary space in your workspace but still offers all the functionality you need.
For those seeking additional durability and versatility, there is an optional stainless steel platform available for purchase separately. This accessory further enhances the scale's capabilities and ensures it can handle even the toughest weighing tasks.
Whether you're in need of a portable scale for your laboratory or a reliable balance for your everyday weighing needs, the Ohaus Catapult 1000 is the answer. Trust in its accuracy, convenience, and durability to streamline your weighing process and give you peace of mind.
Choose the Catapult 1000 and experience the difference for yourself.