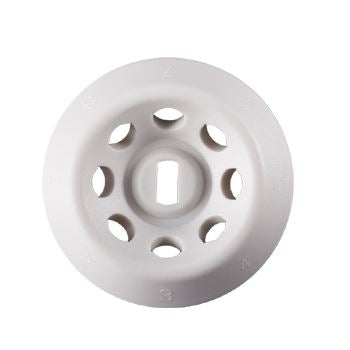 Ohaus R-A8x2/6M Frontier Rotors Centrifuge, 8 x 1.5 /2.0 ml, 2,560 g
Original price
$63.00
-
Original price
$63.00
Introducing the Ohaus R-A8x2/6M Frontier Rotors Centrifuge, a versatile solution for all your sample preparation needs.
With its maximum capacity of 2,560 g and readability of 8 x 1.5 /2.0 ml, this centrifuge offers exceptional performance and flexibility.

Designed to enhance usability, the Frontier rotors are incredibly easy to install and remove. In just a few simple steps, you can effortlessly switch between different rotors to match the capacities required for your specific application. Say goodbye to time-consuming rotor changes and hello to efficient sample processing.

Constructed with durability in mind, these rotors are built to withstand the rigors of demanding workflows. Made from high-quality materials, they can endure autoclave sterilization and sub-zero temperatures without compromising their performance or longevity. Rest assured that your investment will stand the test of time.

The Ohaus R-A8x2/6M Frontier Rotors Centrifuge is more than just a centrifugation accessory; it's a game-changer for your lab. Whether you're conducting research or performing routine tests, this centrifuge guarantees precise and reliable results every time.

With its aluminum or polypropylene construction, the Frontier rotors combine strength and versatility. Choose the material that best suits your needs and enjoy peace of mind knowing that you have a durable and dependable tool.

Upgrade your sample preparation process with the Ohaus R-A8x2/6M Frontier Rotors Centrifuge. Experience the convenience of easy-installation rotors, exceptional performance, and unmatched durability.
Make sure to settle for something more regarding your laboratory balances - choose Ohaus for reliability you can trust.