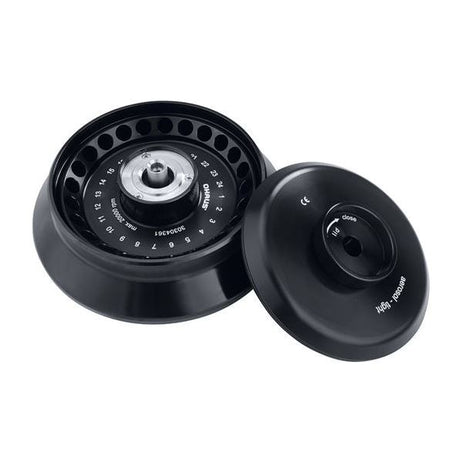 Ohaus R-A44x2/16MIB Frontier Rotors Centrifuge, 24 x 1.5 /2.0 ml, 24,325 g
Original price
$1,500.00
-
Original price
$1,500.00
Introducing the Ohaus R-A44x2/16MIB Frontier Rotors Centrifuge, a powerful and versatile centrifugation accessory designed to meet all your sample preparation needs.
With its maximum capacity of 24,325 g and readability of 24 x 1.5/2.0 ml, this rotor offers the perfect combination of capacity and flexibility.

The Frontier rotors are specifically engineered to ensure effortless installation and removal. In just a few simple steps, you can have the rotor securely in place, ready to tackle your centrifugation tasks. This user-friendly design allows for quick and easy access to your samples, saving you valuable time in the lab.

Constructed with durability, these rotors are made from high-quality materials that can withstand the rigors of demanding workflows. Whether autoclave sterilization or sub-zero temperatures, these sturdy rotors are built to last.

The Ohaus R-A44x2/16MIB Frontier Rotors Centrifuge is compatible with a range of Frontier centrifuges, allowing you to choose the rotor that best matches your specific requirements. Whether you need essential sample preparation or high-performance capabilities, this centrifuge covers you.

With its aluminum or polypropylene construction, this rotor guarantees reliability and precision in every spin. You can trust that your samples will be handled carefully, ensuring accurate results every time.

Upgrade your laboratory with the Ohaus R-A44x2/16MIB Frontier Rotors Centrifuge and experience seamless sample preparation. Trust in its easy installation process, durable construction, and exceptional performance.
Don't settle for anything less regarding your research – choose Ohaus for superior quality and reliability.