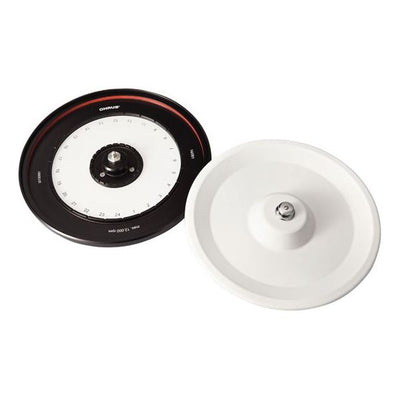 Ohaus R-A24xCAP/12 Frontier Rotors Centrifuge, 24 x Capillaries, 14,970 g
Original price
$810.00
-
Original price
$810.00
Introducing the Ohaus R-A24xCAP/12 Frontier Rotors Centrifuge, a reliable and efficient solution for your sample preparation needs.
With its maximum capacity of 14,970 g and the ability to accommodate up to 24 capillaries, this centrifuge is designed to deliver exceptional performance.

The Frontier rotors are specifically engineered to provide the utmost convenience and usability. Installing or removing them is a breeze, requiring just a few simple steps. This means you can quickly switch between different rotors to match the capacities and flexibility required for your specific applications.

Crafted from high-quality materials, these sturdy rotors are built to withstand demanding workflows. Whether it's autoclave sterilization or sub-zero temperature conditions, you can rely on the Frontier rotors to endure and deliver consistent results.

Suitable for various centrifugation tasks, this accessory is an essential tool for any laboratory seeking reliable and efficient sample preparation. Its aluminum or polypropylene construction ensures durability while maintaining optimal performance.

With its user-friendly design features, the Ohaus R-A24xCAP/12 Frontier Rotors Centrifuge offers ease of installation and removal, allowing for quick access to your samples. Spend less time on setup and more time on analysis with this versatile centrifuge.

Whether you're working in a research facility, educational institution, or medical laboratory, this centrifuge is a dependable companion that will streamline your sample preparation process.
Invest in the Ohaus R-A24xCAP/12 Frontier Rotors Centrifuge today and experience its exceptional performance firsthand.