Precision weighing results typically require hours of set up, calibration, and trial and error to adjust settings on a new analytical balance. For users of the OHAUS Adventurer, this is of no concern.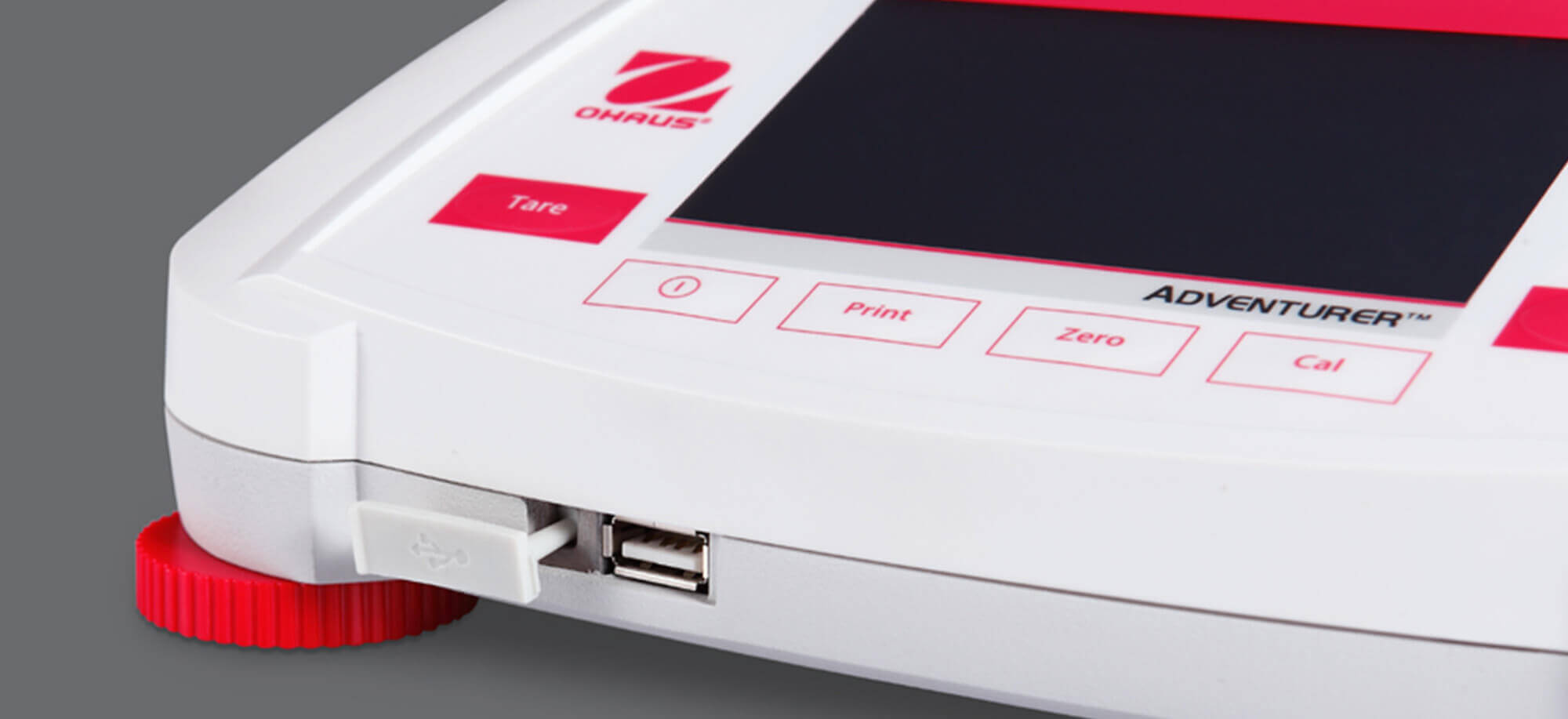 It's reliably precise, right out of the box.
No user manual is needed as the Adventurer's user-friendly touch screen makes set up easy and fast. The color graphic display, ergonomic design, and intuitive icons allow for simple operation. You can set the language on the display so instructions are easy to follow, or you can simply click the icons as easily as you do on a smart phone.   
Adventurer is a practical choice for scientific, medical, academic, and industrial settings with a host of versatile functions and the level of accuracy you've come to expect from OHAUS.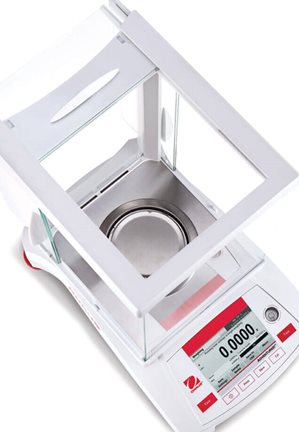 A Versatile Choice
Adventurer is designed for a wide range of needs, from routine weighing to more complex laboratory tasks. With specialized application modes (weighing, parts counting, etc.), multiple connectivity options, and an auto calibration feature, Adventurer provides versatility and flexibility to suit a variety of weighing applications.
OHAUS Adventurer
comes equipped with advanced features to support advanced applications, in addition to routine weighing. It is a suitable balance for scientific and medical labs, as well as industrial and teaching environments. Durable construction, large weighing surfaces, a space-saving draftshield design, and full housing in-use cover make it a fine addition to any workstation. 
A unique clone functionality feature makes Adventurer a real time saver too. Using the built-in memory and USB port, you can easily copy-paste balance settings or user settings and then repeat the inputs for other balances in your lab simply using a flash drive. You can also utilize the USB port to save settings, export data, or
connect to a printer.
If bench space is a consideration, the Adventurer features a unique space-saving draftshield design with overlapping glass. With this feature, less clearance space is needed behind the unit than with other comparable models. 
Whether you're looking to upgrade your precision weighing applications in a laboratory, classroom, or industrial workstation, the OHAUS Adventurer is a versatile, reliable, and capable balance, and the ease of set up and use will surprise you.