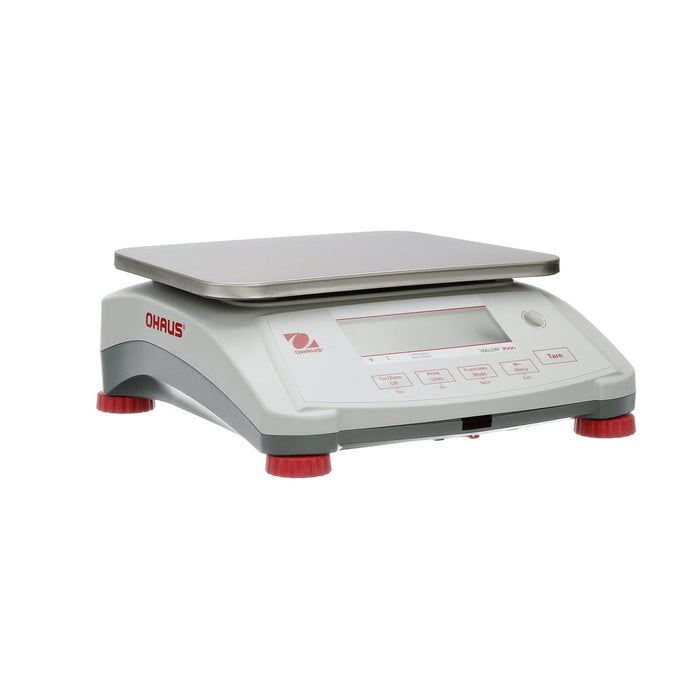 Ohaus 8.9" x 11.8" Valor 7000 V71P6T Legal For Trade 15 lbs x 0.005 lb
Original price
$879.00
-
Original price
$879.00
The Ohaus 8.9" x 11.8" Valor 7000 V71P6T Legal For Trade 15 lbs x 0.005 lb is a versatile and reliable scale perfect for food applications in dry areas.
With its food-safe certification and support for HACCP-certified systems, you can trust the Valor 7000 to meet the highest standards of safety and accuracy.
Featuring large displays with backlighting, this scale ensures easy visibility of your results, even in dimly lit environments. You can say goodbye to squinting or straining your eyes to read the measurements. The user-friendly design includes easy access communication ports, allowing for fast and convenient data transfer and storage.
One of the standout features of the Valor 7000 is its impressive speed and precision. It delivers repeatable and accurate results in less than one second, virtually eliminating any waiting time and significantly improving productivity. Whether you're weighing ingredients, calculating percentages, performing checkweighing tasks, or accumulating measurements, this scale has got you covered.
The Valor 7000 is designed for convenience and durability. Its ABS housing and stainless steel platform ensure longevity in any environment. The touchless sensor allows for hygienic operation, while the transportation handle makes it easy to move around as needed. The menu lock switch prevents accidental changes to your settings, providing peace of mind during operation.
With a battery life of up to 210 hours, you can rely on the Valor 7000 for extended periods without worrying about frequent recharging. The scale also features three LED checkweighing lights with selectable operation and audible signal settings for added flexibility. You can customize environmental settings and auto-print options according to your preferences. And don't worry about accidentally leaving it on—the auto shut-off feature saves power when not in use.
In conclusion, the Ohaus 8.9" x 11.8" Valor 7000 V71P6T Legal For Trade 15 lbs x 0.005 lb is a top-of-the-line scale that combines accuracy, speed, and durability. Whether you're in the food industry, laboratory, or any other field that requires precise measurements, this scale is a reliable companion.
Order yours today from Liberty Scales and experience the difference it makes in your operations.