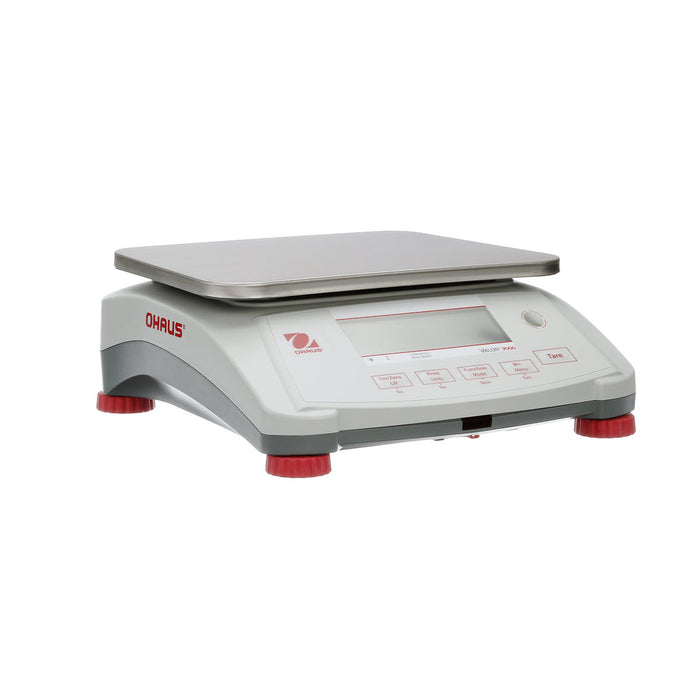 Ohaus 8.9" x 11.8" Valor 7000 V71P1502T Legal For Trade 3 lbs x 0.001 lb
Original price
$879.00
-
Original price
$879.00
Introducing the Ohaus 8.9" x 11.8" Valor 7000 V71P1502T Legal For Trade 3 lbs x 0.001 lb, a game-changer in the world of precision weighing.
With its exceptional features and certifications, this food-safe scale is a must-have for any dry food application.
Imagine effortlessly achieving accurate and consistent results in less than one second. With the Valor 7000, waiting time becomes a thing of the past, allowing you to boost productivity and streamline operations. Its quick response time ensures that every measurement is reliable and precise, eliminating any margin for error.
Equipped with large backlit liquid crystal displays, this portable scale offers unparalleled visibility, even in dimly lit environments. Say goodbye to squinting and straining your eyes – the Valor 7000 ensures that your readings are easily readable at a glance.
For seamless data transfer and storage, this innovative scale comes with easy access communication ports. Whether you need to connect via RS232 or utilize USB, Ethernet, or a second RS232 port (accessories sold separately), the Valor 7000 has got you covered. It's all about convenience and efficiency.
Built to withstand the rigours of everyday use, the Valor 7000 boasts an ABS housing and a stainless steel platform. Its touchless sensor feature adds an extra layer of hygiene, while the transportation handle allows for effortless mobility. With its up-front level indicator and menu lock switch, this scale offers user-friendly operation and peace of mind.
Not only does the Valor 7000 deliver exceptional performance, but it also offers an extended battery life of up to 210 hours. This means fewer interruptions and more time spent on what matters most – getting accurate measurements quickly and efficiently.
Designed with your needs in mind, this versatile scale supports various applications such as weighing, per cent weighing, checkweighing, and accumulation. Its three LED checkweighing lights with selectable operation and audible signal settings make it ideal for a range of uses. Additionally, the selectable environmental and auto-print settings, along with the auto shut-off and auto-tare features, further enhance its functionality.
In conclusion, the Ohaus 8.9" x 11.8" Valor 7000 V71P1502T Legal For Trade 3 lbs x 0.001 lb is the ultimate companion for precision weighing in food applications. With its exceptional accuracy, user-friendly design, and extensive features, this scale is a worthy investment for professionals who demand reliable results.
Choose the Valor 7000 and experience a new level of efficiency and productivity in your daily operations.