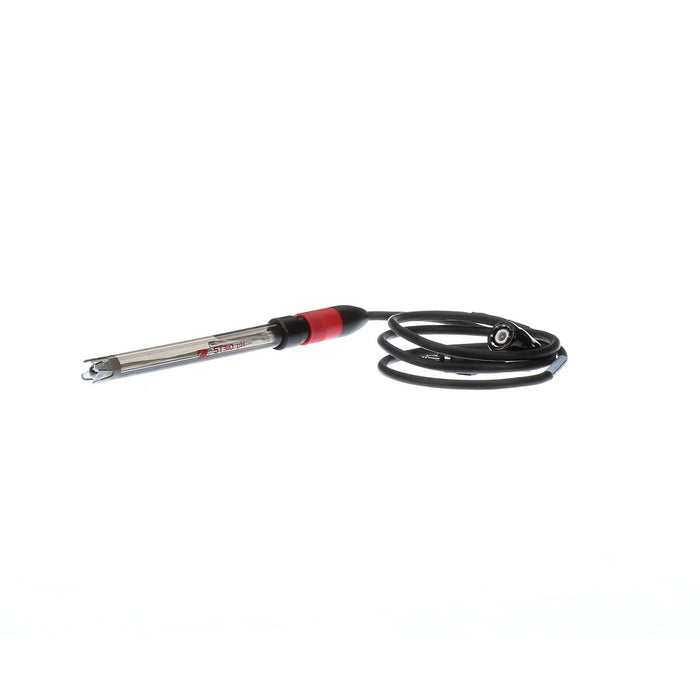 Ohaus 120mm x 12mm Starter Electrodes STSURF, 0 – 100 °C
Original price
$72.00
-
Original price
$72.00
Introducing the Ohaus 120mm x 12mm Starter Electrodes STSURF, your reliable companion for accurate measurements in various applications.
These electrodes are meticulously designed with sturdy and durable plastic or glass shafts, ensuring they can withstand daily use without compromising their performance.

Equipped with a temperature sensor, these electrodes offer automatic temperature compensation, guaranteeing precise measurements every time. No need to worry about fluctuating temperatures affecting your results. With the Ohaus Starter Electrodes STSURF, you can trust in their accuracy and reliability.

Designed to seamlessly fit into the electrode holders on OHAUS bench meters and electrode clips on all OHAUS portable meters, these electrodes provide a hassle-free experience. Say goodbye to compatibility issues and hello to effortless measurements.

Whether you're in need of pH measurements, reference readings, oxidation-reduction potential (ORP) assessments, conductivity analysis, dissolved oxygen (DO) testing, or temperature measurements, these versatile electrodes have got you covered. Their adaptability makes them suitable for a wide range of applications, from laboratory experiments to industrial processes.

Crafted with precision, these electrodes are available in metal, glass, or plastic shafts to cater to your specific needs. Choose the material that best suits your requirements, and rest assured that you're investing in a high-quality product.

When it comes to accuracy, durability, and compatibility, the Ohaus 120mm x 12mm Starter Electrodes STSURF sets the standard. Trust in their performance and enjoy seamless measurements for all your scientific endeavours.

Experience the convenience and reliability of Liberty Scales' Ohaus 120mm x 12mm Starter Electrodes STSURF.
Upgrade your laboratory balance or portable scale with these exceptional electrodes today.