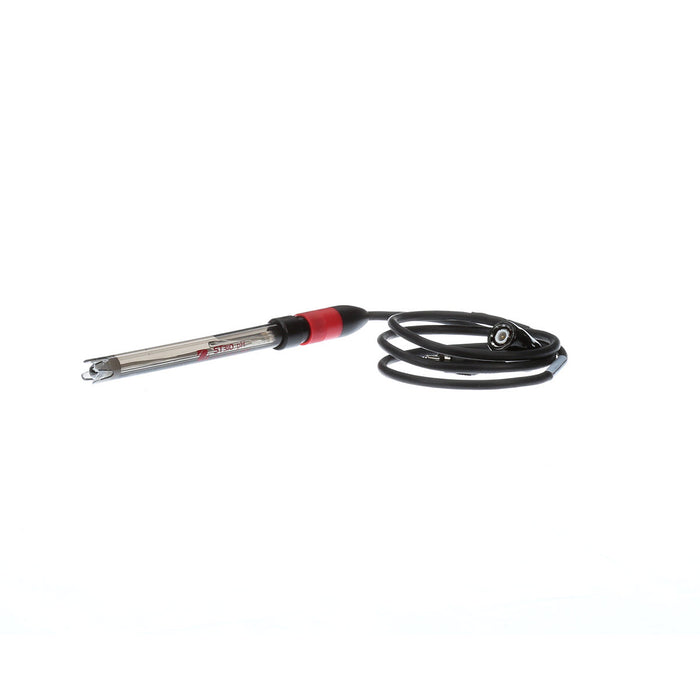 Ohaus 120mm x 12mm Starter Electrodes STORP2, -1000 - 1000 mV
Original price
$312.00
-
Original price
$312.00
Introducing the Ohaus 120mm x 12mm Starter Electrodes STORP2, the ultimate solution for accurate measurements in various applications.
These sturdy and durable electrodes are constructed with either plastic or glass shafts, ensuring long-lasting performance even with daily use.

One standout feature of these electrodes is the built-in temperature sensor. This innovative technology enables automatic temperature compensation, guaranteeing precise measurements regardless of any temperature fluctuations. Say goodbye to manual adjustments and hello to accurate results every time.

Designed to fit perfectly in the electrode holders on OHAUS bench meters and electrode clips on all OHAUS portable meters, these electrodes offer seamless compatibility with your existing equipment. No need to worry about compatibility issues or finding additional accessories - these electrodes are ready to go right out of the box.

Whether you need pH measurements, reference readings, oxidation-reduction potential (ORP) analysis, conductivity tests, dissolved oxygen (DO) measurements, or temperature monitoring, these electrodes have got you covered. With their versatile design features and wide range of applications, they are an essential tool for every laboratory or research facility.

Crafted with precision and quality in mind, the Ohaus 120mm x 12mm Starter Electrodes STORP2 are available in metal, glass, or plastic shaft options. Choose the one that best suits your specific needs and enjoy accurate and reliable measurements every time.

Upgrade your laboratory balance with these exceptional electrodes from Ohaus. Trust in their durability, accuracy, and compatibility to enhance your scientific research and experimentation.
Don't settle for anything less when it comes to your measurements - choose the Ohaus 120mm x 12mm Starter Electrodes STORP2 for unparalleled performance.