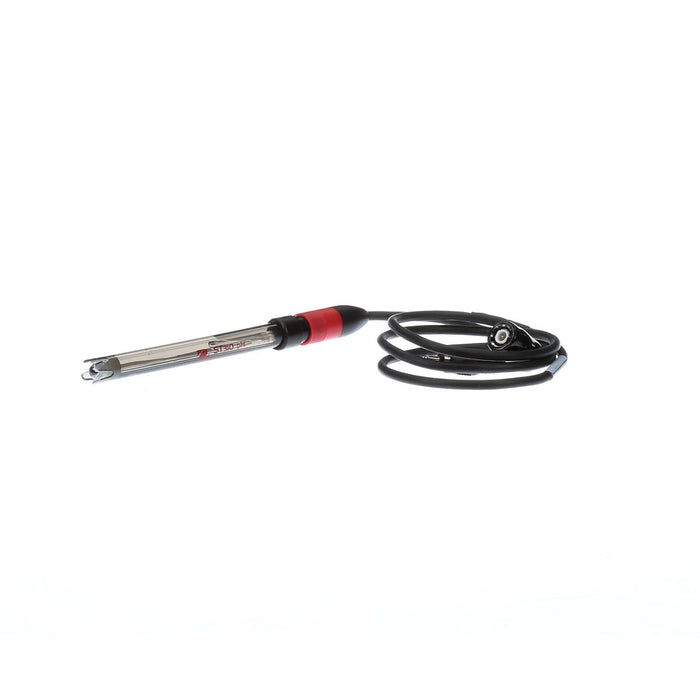 Ohaus 150mm x 8mm Starter Electrodes STMICRO8, 0.00 - 14.00 pH
Original price
$338.00
-
Original price
$338.00
Introducing the Ohaus 150mm x 8mm Starter Electrodes STMICRO8, 0.00 - 14.00 pH, the perfect companion for all your measurement needs.
Whether you're in a laboratory setting or require a portable solution, these sturdy and durable electrodes are designed to withstand daily use, ensuring longevity and accuracy.

Featuring a plastic or glass shaft construction, these electrodes are built to last, providing you with reliable and consistent results every time. Equipped with a temperature sensor, these electrodes offer automatic temperature compensation, guaranteeing precise measurements no matter the environmental conditions.

The Ohaus 150mm x 8mm Starter Electrodes STMICRO8 are specifically tailored to fit perfectly in the electrode holders on OHAUS bench meters and electrode clips on all OHAUS portable meters. This seamless compatibility ensures a hassle-free experience and allows for smooth integration into your existing setup.

With applications ranging from pH and reference measurements to oxidation-reduction potential (ORP), conductivity, dissolved oxygen (DO), and temperature measurement, these versatile electrodes are suitable for various scientific and industrial applications. Whether you're conducting research, performing quality control checks, or analyzing samples, these electrodes provide accurate and reliable data to support your work.

Crafted with precision and attention to detail, the Ohaus 150mm x 8mm Starter Electrodes STMICRO8 comes in a metal, glass, or plastic shaft construction. Choose the material that best suits your needs and enjoy the robustness and longevity it offers.

Trust in the quality and reliability of Ohaus products as you explore the world of scientific measurement. With the Ohaus 150mm x 8mm Starter Electrodes STMICRO8, you can elevate your experiments and analyses with confidence.
So why wait? Upgrade your measurement equipment today with Ohaus electrodes and experience precision like never before.