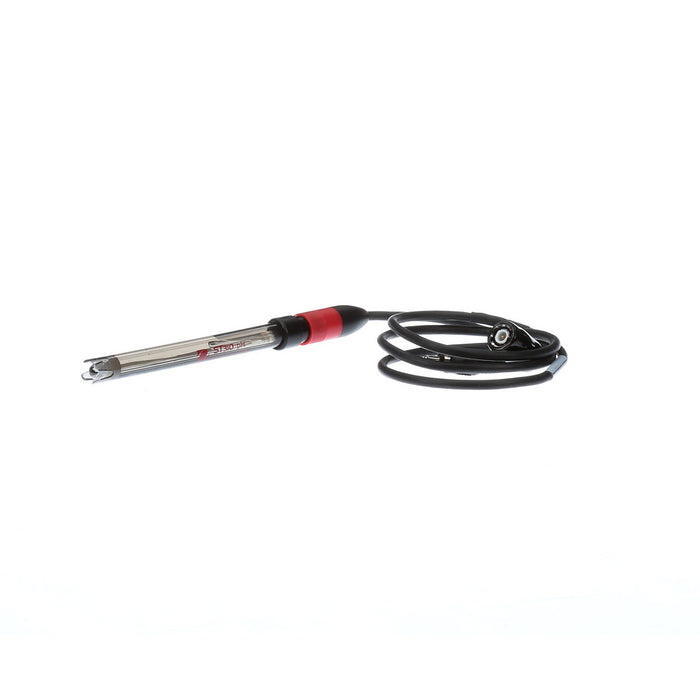 Ohaus 120mm x 12mm Starter Electrodes ST272, 2.00-12.00pH
Original price
$215.00
-
Original price
$215.00
Introducing the Ohaus 120mm x 12mm Starter Electrodes ST272, the ultimate solution for accurate and reliable pH measurements.
These electrodes are meticulously crafted with a sturdy and durable construction, ensuring they can withstand the rigors of daily use. Whether you're a professional in a laboratory or a hobbyist at home, these electrodes are designed to meet your needs.

One of the standout features of these electrodes is the inclusion of a temperature sensor. This innovative technology enables automatic temperature compensation, guaranteeing precise measurements every time. No more worrying about temperature fluctuations affecting your results. With these electrodes, accuracy is always at the forefront.

Not only do these electrodes offer exceptional performance, but they also boast incredible versatility. They are compatible with OHAUS bench meters and portable meters, effortlessly fitting into electrode holders and clips. This seamless integration makes them incredibly convenient and user-friendly.

The Ohaus 120mm x 12mm Starter Electrodes ST272 cater to a wide range of applications. From pH measurements to oxidation-reduction potential (ORP), conductivity, dissolved oxygen (DO), and temperature measurement, these electrodes have got you covered. No matter what your specific needs may be, these electrodes are up to the task.

Crafted with precision and attention to detail, these electrodes come in various designs featuring metal, glass, or plastic shafts. Choose the design that suits your preferences and requirements best.

When it comes to quality and reliability, Ohaus is a trusted name in the industry. With their commitment to excellence, you can rest assured that these electrodes will deliver accurate results time after time.

Upgrade your pH measurement game with the Ohaus 120mm x 12mm Starter Electrodes ST272. Whether you're conducting experiments in a laboratory or working on projects at home, these electrodes are the perfect companion for all your pH testing needs.
Don't settle for anything less than exceptional accuracy and performance – choose Ohaus.