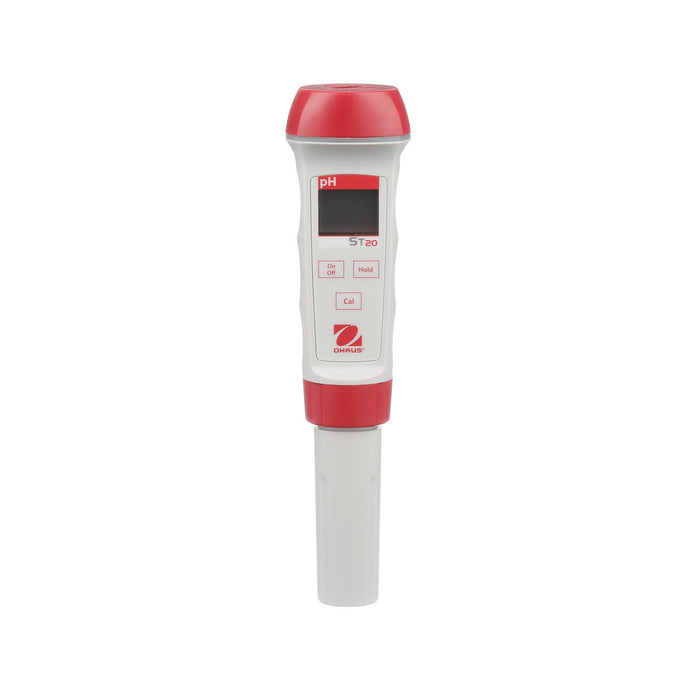 Ohaus Starter Pen Meters ST20T-B, 0.0 – 1000 mg/L x ± 1.5%
Original price
$110.00
-
Original price
$110.00
Introducing the Ohaus Starter Pen Meters ST20T-B, a compact and cost-effective solution for all your measurement needs.
With its sleek design and user-friendly interface, this pen meter offers simple, fast, and straightforward operation.

Built to withstand the harshest of conditions, the ST20T-B features a durable IP67 waterproof ABS housing. This means you can confidently use it in rough and wet environments without worrying about damage or malfunction. The protective sensor cap ensures that the sensitive components remain safe and secure during transport or storage.

Accidents happen, but with the included wrist strap, you can prevent any accidental drops or damages. This added feature gives you peace of mind, knowing that your investment is well protected.

The versatility of the ST20T-B is genuinely remarkable. It can measure a wide range of parameters, including pH, oxidation-reduction potential (ORP), conductivity, dissolved oxygen (DO), salinity, total dissolved solids (TDS), and even temperature. Whether you're working in a laboratory or out in the field, this pen meter has got you covered.

Featuring a liquid crystal display (LCD) with a secondary information line on select models, the ST20T-B provides clear and easy-to-read measurements. You'll be able to quickly and accurately assess your data without any confusion.

Worried about battery life? Don't be. The ST20T-B comes equipped with an automatic shutdown feature that helps conserve battery power. This ensures that your pen meter is always ready for action when you need it most.

Designed with convenience in mind, the ST20T-B boasts easily replaceable electrodes. This means you can quickly swap out worn-out electrodes without any hassle or downtime.

In summary, the Ohaus Starter Pen Meters ST20T-B is a reliable and efficient tool for all your measurement needs. Its rugged construction, user-friendly interface, and comprehensive range of capabilities make it the perfect companion for professionals in various industries.
Don't compromise on accuracy and reliability - choose the ST20T-B today.