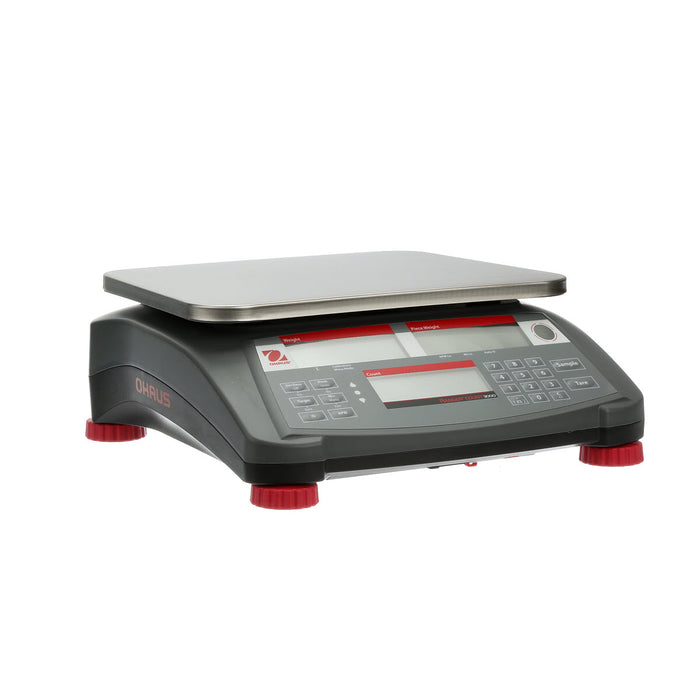 Ohaus 8.9" x 11.8" Ranger 3000 R31P6 Stainless Steel Legal For Trade , 15 lbs x 0.005 lb
Original price
$839.00
-
Original price
$839.00
Introducing the Ohaus 8.9" x 11.8" Ranger 3000 R31P6 Stainless Steel Legal For Trade scale, the ultimate solution for all your weighing needs.
With its impressive features and unbeatable performance, this scale is revolutionizing the way businesses operate.
Equipped with the largest display in its class, this scale ensures clear visibility of measurements at all times. The checkweighing LED indicators and backlit LCD display make it easy to read and interpret results, even in dimly lit environments. Whether you're working in a bustling warehouse or a busy laboratory, the Ranger 3000 can handle it all.
One of the standout features of this scale is its user-friendly design. With easy setup and intuitive controls, you can start using it right away, saving valuable time and increasing efficiency in your workplace. No more waiting around for accurate measurements – the Ranger 3000 delivers precise results in just one second.
Versatility is another key attribute of this scale. It offers a wide range of applications including weighing, parts counting, checks to weigh, per cent weighing, animal/dynamic weighing, display hold, and accumulation. This means you can use it for various purposes within your business, making it a truly versatile investment.
The construction of the Ranger 3000 is built to last. It features an ABS housing and a stainless steel platform, ensuring durability even in demanding industrial environments. The menu lock switch, up-front level indicator, integral weigh-below hook, and transportation handle further enhance its convenience and ease of use.
With a battery life of up to 210 hours, this scale provides long-lasting performance without the need for frequent charging. The three LED check weighing lights with selectable operation and audible signal settings offer customizable options to suit your specific requirements. Additionally, the selectable environmental and auto-print settings, along with the auto shut-off and auto-tare functions, add further convenience to your weighing tasks.
In conclusion, the Ohaus 8.9" x 11.8" Ranger 3000 R31P6 Stainless Steel Legal For Trade scale is a reliable and efficient solution for businesses in need of accurate weight measurements. Its user-friendly design, versatile applications, and durable construction make it an invaluable asset in any industrial environment.
Invest in the Ranger 3000 today and experience the difference it can make in streamlining your operations.