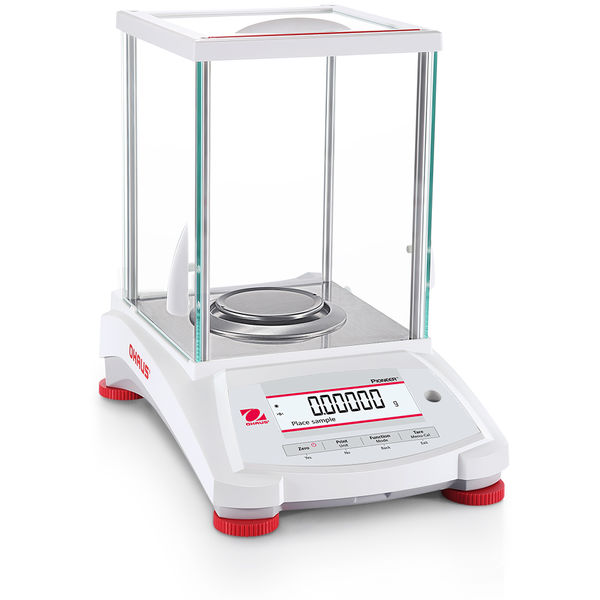 Ohaus Pioneer Semi-Micro PX85, Stainless Steel, 82g x 0.01mg
Original price
$5,248.00
-
Original price
$5,248.00
Introducing the Ohaus Pioneer Semi-Micro PX85, Stainless Steel, 82g x 0.01mg!
This exceptional weighing instrument combines accuracy, reliability, and affordability to meet the needs of laboratory, industrial, and education settings.

With a maximum capacity of 82g and a readability of 0.01mg, the PX85 is designed to deliver precise and repeatable results for essential weighing applications. Its stainless steel weighing pan, cast metal lower housing, and sub-pan ensure durability and longevity, making it suitable for long-term use in various environments.

The PX85 features a second-line display that provides additional information or guidance, allowing users to access critical data easily. The backlit liquid crystal display (LCD) ensures clear visibility even in dimly lit conditions. This innovative design element sets the PX85 apart from other analytical balances on the market.

Communication is made effortless with the PX85's USB and RS232 connectivity options. Users can easily connect the balance to external devices for data transfer and analysis. The included USB device ensures seamless communication between the balance and your computer or other compatible devices.

Regarding design features, the PX85 offers user-selectable environmental filters and brightness settings, allowing users to customize their weighing experience. The auto-tare and auto-dim functions enhance convenience and ease of use. The balance also provides user-selectable span calibration points, software lockout and reset menus, and user-definable project and user IDs.

For added security and protection, the PX85 comes with a security bracket and calibration lock. Its integrated weigh-below-hook allows for versatile weighing options, while the software overload/underload indicator ensures accurate measurements.

The Ohaus Pioneer Semi-Micro PX85 is an affordable and powerful tool that meets the high demands of laboratory work. Choose reliability and precision with Ohaus scales.