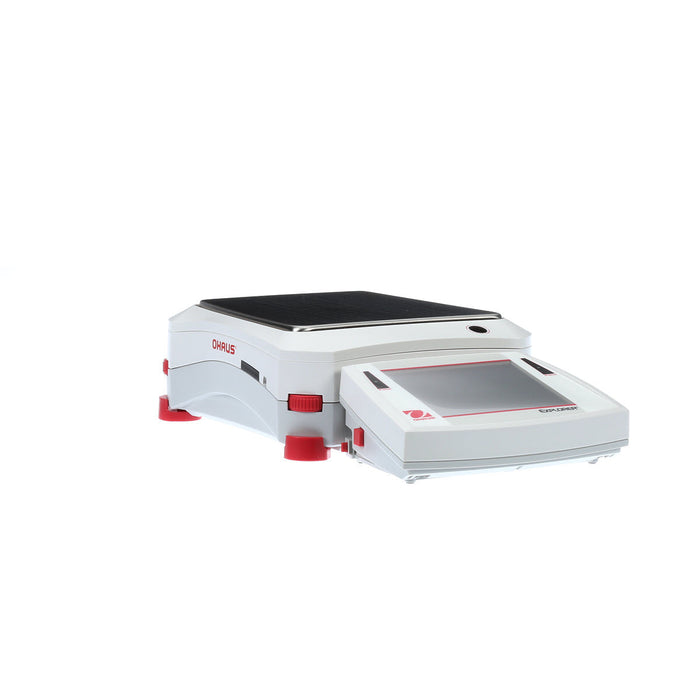 Ohaus Explorer Precision NTEP EX6202N/E, Legal For Trade, 6200g x 0.01g
Original price
$5,117.00
-
Original price
$5,117.00
Introducing the Ohaus Explorer Precision NTEP EX6202N/E, Legal For Trade, 6200g x 0.01g. This flagship balance from OHAUS is a game-changer in precision scales.


Equipped with a precision-machined weighing cell from a solid metal block, the Explorer balances offer unparalleled accuracy and durability. Whether working in a laboratory or an industrial environment, this balance ensures precise measurements every time.

One of the standout features of the Explorer Precision NTEP EX6202N/E is its 5.7" full-color VGA graphic touchscreen display. With user-controlled brightness, you can easily view and interact with your data. It's like having a high-tech control center at your fingertips.

Communication is a breeze with this balance. It comes with RS232 and USB connectivity (included), or you can opt for the second RS232/Ethernet connection (accessories sold separately). GLP/GMP data output with a real-time clock ensures accurate record-keeping and traceability.

Built to last, the Explorer Precision NTEP EX6202N/E features a metal base, ABS top housing, and a stainless steel pan. The glass draft shield with top-mounted side doors and flip/sliding top door (1mg models) provides easy access while maintaining sample integrity.

The design features of this balance are truly impressive. Selectable environmental filters allow you to adapt to your specific working conditions. The auto tare function saves you time and effort, while user-selectable span calibration points ensure accurate readings across different measurement ranges.

With its AC adapter included, the operation is hassle-free. With up to 14 operating languages, language barriers are eliminated.

The Explorer Precision NTEP EX6202N/E offers four-level user management with password protection and a non-editable system log for regulated applications. This ensures compliance and data integrity.

Convenience is key to this balance. The detachable terminal with a large color touchscreen allows for easy navigation and operation. Programmable IR sensors and a frameless draft shield make weighing tasks effortless.

Experience the precision and reliability of the Ohaus Explorer Precision NTEP EX6202N/E. It's time to elevate your weighing experience to new heights.