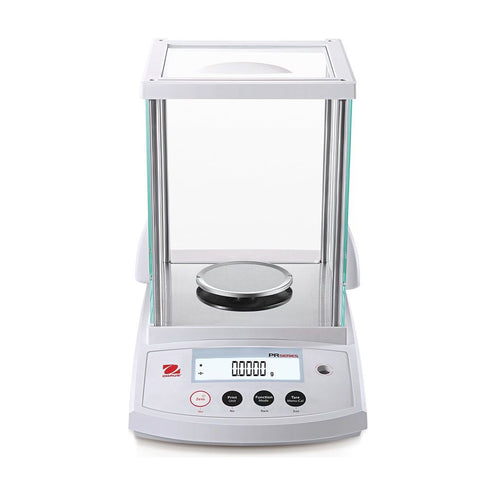 Ohaus 3.5" PR Series Analytical Balances PR124/E 120g x 0.0001g
Original price
$1,987.00
-
Original price
$1,987.00

Introducing the Ohaus 3.5" PR Series Analytical Balances PR124/E 120g x 0.0001g, the perfect weighing solution for laboratory, industrial, and education settings.
With its competitive performance and affordable price, this analytical balance offers the accuracy and repeatability you need.

Equipped with a backlit liquid crystal display (LCD), the PR Series ensures easy readability even in low-light conditions. The user-friendly interface allows for uncomplicated operation, making it suitable for both experienced professionals and beginners.

With its RS232 connectivity, the PR Series enables seamless data transfer and storage, ensuring efficient communication between devices. This feature simplifies your workflow and enhances productivity in your workplace.

The PR Series offers three essential weighing modes, allowing you to choose the most appropriate setting for your specific application. Whether you're conducting routine measurements or working on more complex projects, this analytical balance is designed to meet your needs.

Featuring a compact design, the PR Series saves valuable desktop space while providing a large weighing surface. Its durable construction includes an ABS top housing, a removable stainless steel pan, and a removable glass draftshield with a sliding top door. This balance is built to withstand day-to-day use in any professional environment.

For added convenience, the PR Series comes with an AC adapter for operation. This ensures a consistent power supply, eliminating the need for batteries and keeping your workflow uninterrupted.

Choose the Ohaus 3.5" PR Series Analytical Balances PR124/E 120g x 0.0001g for accurate and reliable weighing in your laboratory, industrial facility, or educational institution.
Trust in Ohaus's commitment to quality and precision to meet all your analytical balance needs.